The celebrity best friend pack has reunited again and is all about love during their birthday months! Actor Mawra Hocane turned 30 on Wednesday and while her best friend Ameer Gulani stood beside her in an intimate celebration, he also penned the sweetest birthday wish for the Sabaat actor.
Ameer went down memory lane and shared a throwback video and picture of the adorable duo laughing while posing for a photo all dressed up. "Happy Birthday to the bestest, closest, warmest, nicest and all the positive 'ests' person," he wrote along with a tag to the birthday girl, Mawra, and a heart beside that. "The world knows the star, I'm glad I know the girl," he added.
In the following video story which sees the Qissa Meherbano Ka star flaunt her contagious smile, he wrote, "Keep smiling and spreading your light. So we shine and are well guided."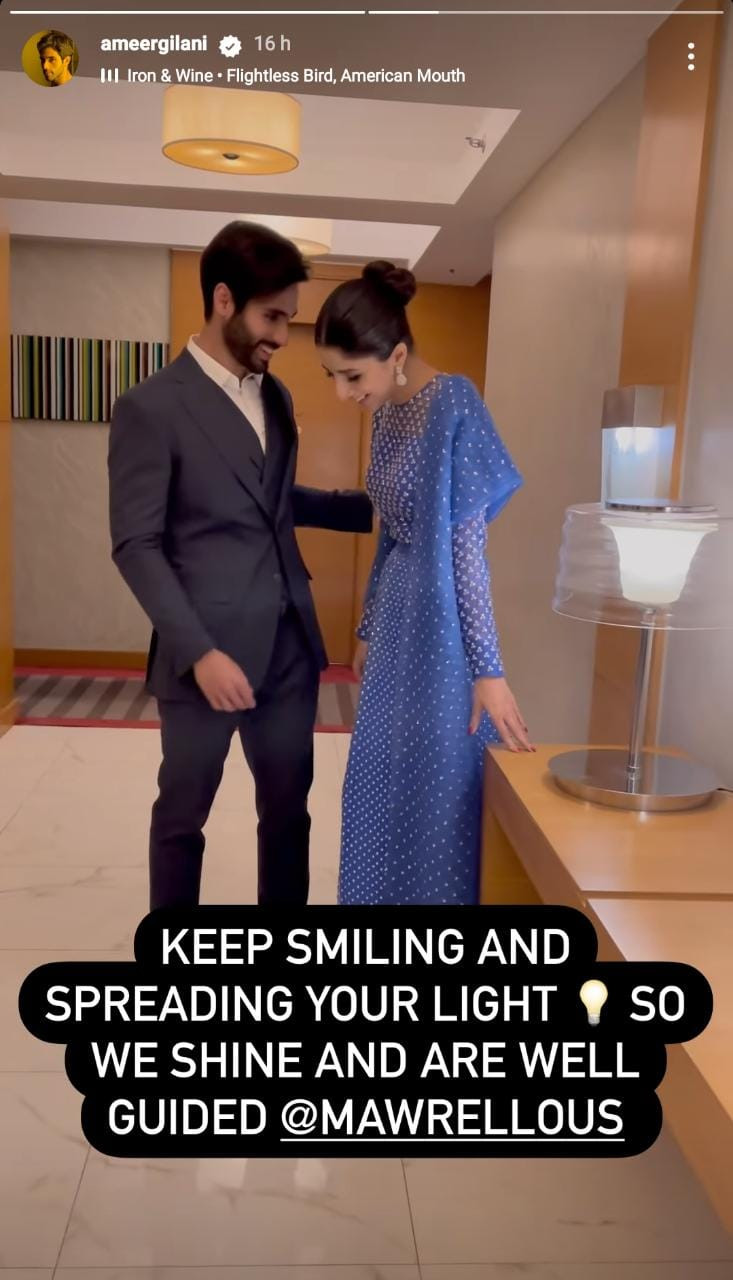 For Mawra, her 30th birthday wasn't just a one-day event. There have been quite a few mini celebrations with a series of birthday sleepovers, brunches, balloons, gifts and whatnot.
In one of the glimpses featuring her sister Urwa Hocane and some friends, she flaunted a diamantes-studded manicure with the birthday digits and slipped in a white outfit with the number '30' displayed on the back.
Other stories featured flowers, chocolates and long-due reunions with friends as Mawra excitedly welcomed all the love surrounding her.
However, for her final birthday bash on Wednesday, Mawra shared pictures wearing a silver glittery dress with a red pout and a ponytail. The intimate home dinner feast was attended by her sister, Urwa, Ameer and some close friends.