KARACHI:

It's a Sunday afternoon in 2003. You open your jewel box, take out your CD and put it in the DVD player. After skipping through the title sequence, you finally see the one man who rules over your heart, reigning on the throne of Bollywood in all his glory, self-deprecating humour and razor-sharp wit, the one and only 'Bollywood ka Baadshah', Shah Rukh Khan.
As the movie begins, your eyes are fixated on the screen, too entranced to look away for even a second. There comes your hero with his fun-loving, cheeky humour ready to face the world with a heavy dose of positivity.
Fatherly instincts: Bollywood actor Shah Rukh Khan revealed that he is very protective over his daughter during an appearance on Koffee with Karan. PHOTO: FILE
As the story develops, he falls in love, wooing the girl of his dreams with his charms but most importantly with the kind of respect and effort you don't see very often in real life. An idol to men and a beacon of hope for women, Shah Rukh has earned a place in the hearts of approximately 3.5 billion people.
Love for his country
However, being a Muslim in India, Shah Rukh has had to face his fair share of Islamophobia despite being loved by so many. He has constantly had to prove his patriotism for his country and in the TV show Aap Ki Adalat, he said, "Sometimes I feel very sad, I even feel like crying, that I should be made to say that I belong to this country, I am a patriot. I am a patriot, rather we all are. We do not have to compete with others to say we are patriots."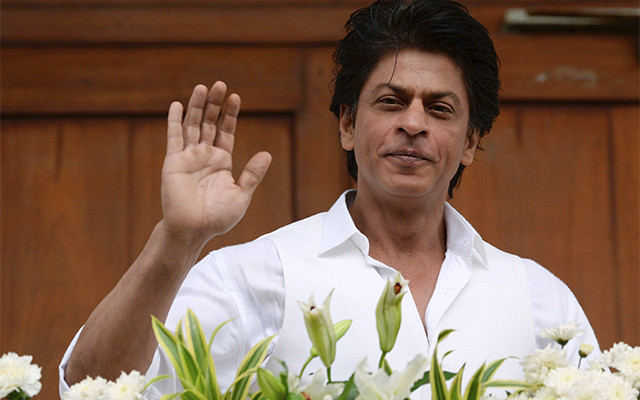 Shah Rukh has been shooting for Imtiaz Ali's upcoming film. PHOTO: AFPHe continued explaining the constant reassurance he has to provide in regard to his patriotism, "I get very sad sometimes when I am supposed to explain each and every time how good a patriot I am. I will tell all young people to be tolerant, be happy, work hard and take this nation forward. Small, petty matters should not harm our nation's interest. We should just move forward with positivity as we live in the greatest country in the world. We are one of the safest and most beautiful nations in the world. We should not tie up ourselves in petty obscurantist issues." He ended by confirming, "I want to say for the last time, I will not repeat it again, that there is no patriot greater than me in this country."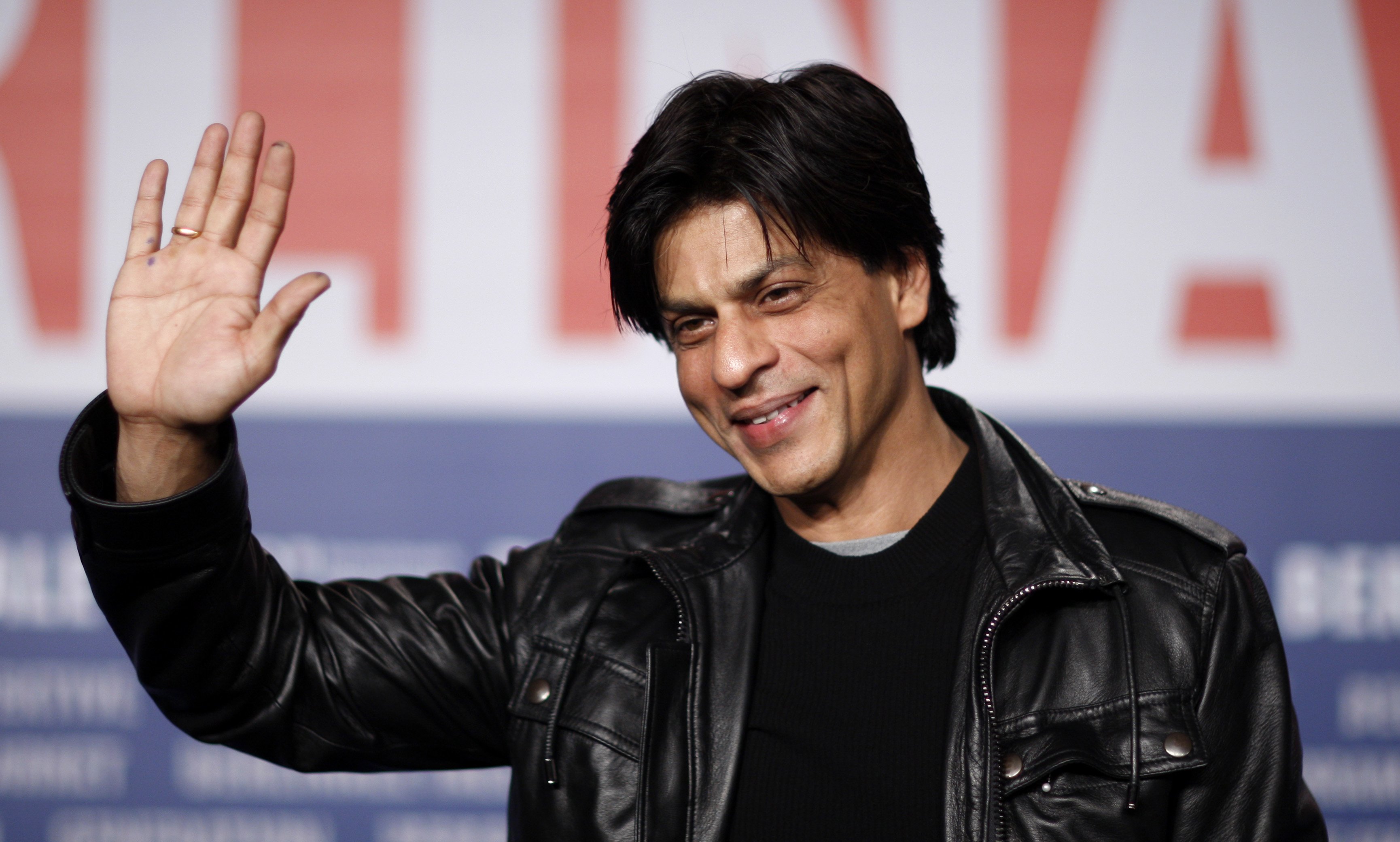 Bollywood superstar Shah Rukh Khan. PHOTO: MASALA.COM
Perhaps, it is his religion that has led people to question his devotion to his country, but despite proving himself multiple times, he still faces Islamophobic backlash which is used as an excuse to bring him down. When asked during his CNN interview if he thinks his performances serve to bridge the gap between Muslims and Hindus, he said, "I don't think being a Muslim has ever been a criterion for me becoming a star or not being a star. It was never a prerequisite or an anti-thing. I would like to believe it would belittle my work in my own eyes if I thought I did well because I am a Muslim or it would be equally wrong that I did not make it because I am a Muslim."
He continues, "I've never really thought I am bridging the gap between the understandings of Muslims, but I do think I stand for a young-ish educated India. And when I say Indian it could be Muslim Christian Sikh or Hindu. I am very proud that I am alive in this phase of India."
Islamophobia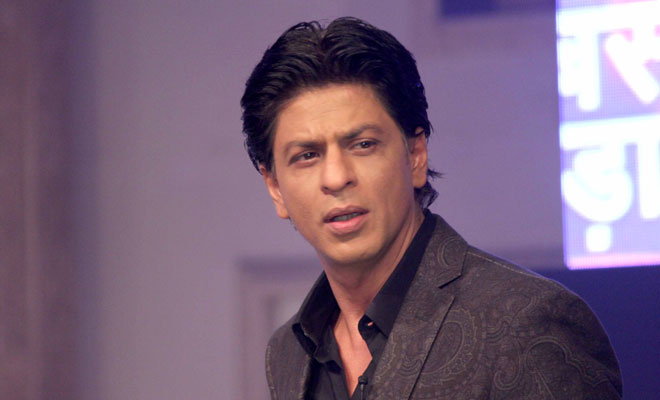 The Hindu extremist organisation says Bollywood megastar should've returned after he was stopped by US immigration. Unlike other celebrities, controversies with Shah Rukh have usually been more of an attack on his character rather than a mistake on his part. One such recent attack was during Lata Mangeshkar's funeral which Shah Rukh had attended to pay his respects. After offering a dua for the singer, Shah Rukh proceeded to blow over her, a gesture performed by most Muslims as a devout practice.
Social media users were quick to point fingers, saying the actor had spat on the late singer's body and he received immense backlash until fans came to his support. This was just one of many instances when people tried to 'cancel' him because of his religion. Previously, Shah Rukh had also been detained for two hours at the United States airport for terror screening. Now, this was quite a debacle considering Shah Rukh had arrived in a private jet with his wife and daughter, but despite being a known personality, he spent two hours in custody undergoing a screening process. Fans began protesting against the act as an act of Islamophobia because the actor was a Muslim with the name 'Khan' and although he had arrived in a private jet, his identity was still being questioned.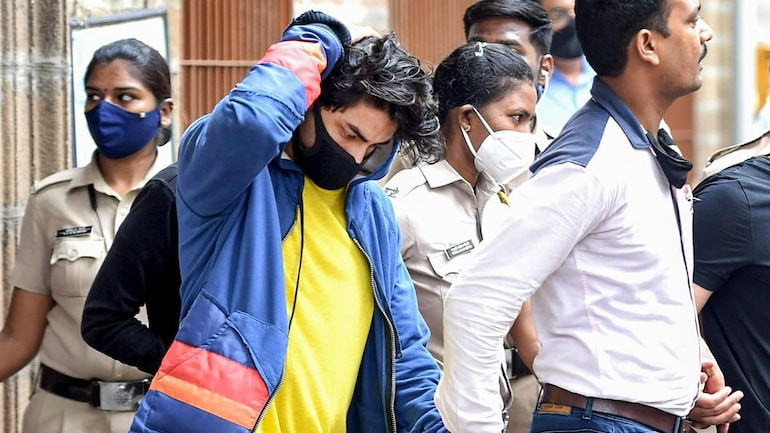 However, one of the greatest, life-altering Islamophobia attacks was made very recently through his son, Aryan Khan's arrest. Aryan was arrested and charged for the consumption of drugs during a drug bust on a cruise. Although no evidence of drugs was found on Aryan, he was kept behind bars. The NCB opposed his bail plea as well on the basis that his WhatsApp chats were evident of drug consumption and perhaps even selling. He was kept in jail for three weeks and only recently did NCB drop his name from the charge sheet. Several celebrities and fans claimed the prolonged case was carried out to defame the Muslim actor.
Indian actor and politician belonging to the Lok Sabha party, Shatrughan Sinha said, "Shah Rukh is definitely the reason why the boy is being targeted. There are other names like Munmun Dhamecha and Arbaaz Merchant but nobody is talking about them. This time they have Aryan Khan to play with because he is Shah Rukh's son and they've got a chance to settle scores with the actor."
Shah Rukh has a reputation for being a very supportive co-star. PHOTO: FILEPerhaps, it was his religion or just the fact that they now had the chance to take down the one and only Shah Rukh who has been unbeatable for the last three decades. But, even through all this, Shah Rukh's fans supported him continuously, with thousands of them gathering outside Mannat to show their solidarity with the man who has touched a million hearts.
As we celebrate his 30 years in Bollywood, there aren't enough words of admiration to explain the impact of King Khan and his mesmerising performances. It is enough to make people marry each other over the shared appreciation of his existence or for thousands of people to gather outside his home of grandeur, Mannat, chanting his name for hours.
Superstars like Shah Rukh are a rare breed. He is someone who managed to uphold his legacy for decades, unlike many others who have come and gone in moments of temporary stardom. You may ask yourself, what is it about this man that makes him so memorable? The answer to that, coming from a die-hard fan, is that he is wholly and unashamedly himself.
Have something to add to the story? Share it in the comments below.