The youngest Nobel Peace Prize laureate Malala Yousafzai has had a rather eventful week. From attending Priyanka Chopra's pre-Oscar bash to celebrate South Asian Excellence to meeting Hollywood royalty at the 95th Academy Awards and rubbing shoulders with renowned stars at the Vanity Fair party, the 25-year-old has had her hands full. 
Malala attended her first Oscars as the executive producer of Stranger at the Gate, a nomination for Best Documentary Short category. And boy, she was excited! In an interview with Vogue, the activist shared her thoughts on her several ventures under the banner of her production house, Extracurricular Productions. 
"My dream for my film and television work is to help women and young artists reflect the world as they see it," Malala told the publication. "Through their eyes, I hope the art we create will help people build connections to each other – whether that's across the living room or across the world. Over the last few weeks, I was delighted to meet so many wonderful people who share that dream. My first Academy Awards was an amazing experience – and I can't wait to do it again."
She also documented the days she attended the Academy Awards and the parties. Here's how her Oscar day really went. At 9.30am, Malala started her day with a good ol' bowl of porridge with fruit and tea. "I wish someone had warned me that 'going to the Oscars' wasn't just a one-day affair. There are pre-parties and after-parties, screenings and luncheons, press interviews and dress fittings. It is exhausting, but exhilarating too," she penned. "At the end of a hectic few weeks, I started Oscars morning with a rushed breakfast of porridge, fruit and tea. I would have preferred the pancakes, but there wasn't enough time."
At 10am, she started getting ready for the big day! "I was so happy to work with the brilliant stylist Dena Giannini and her team. In the weeks before the big day, we looked at many sketches and narrowed our options down to five gowns. But once I saw the custom dress Ralph Lauren created for me, I immediately knew it was the one," she shared.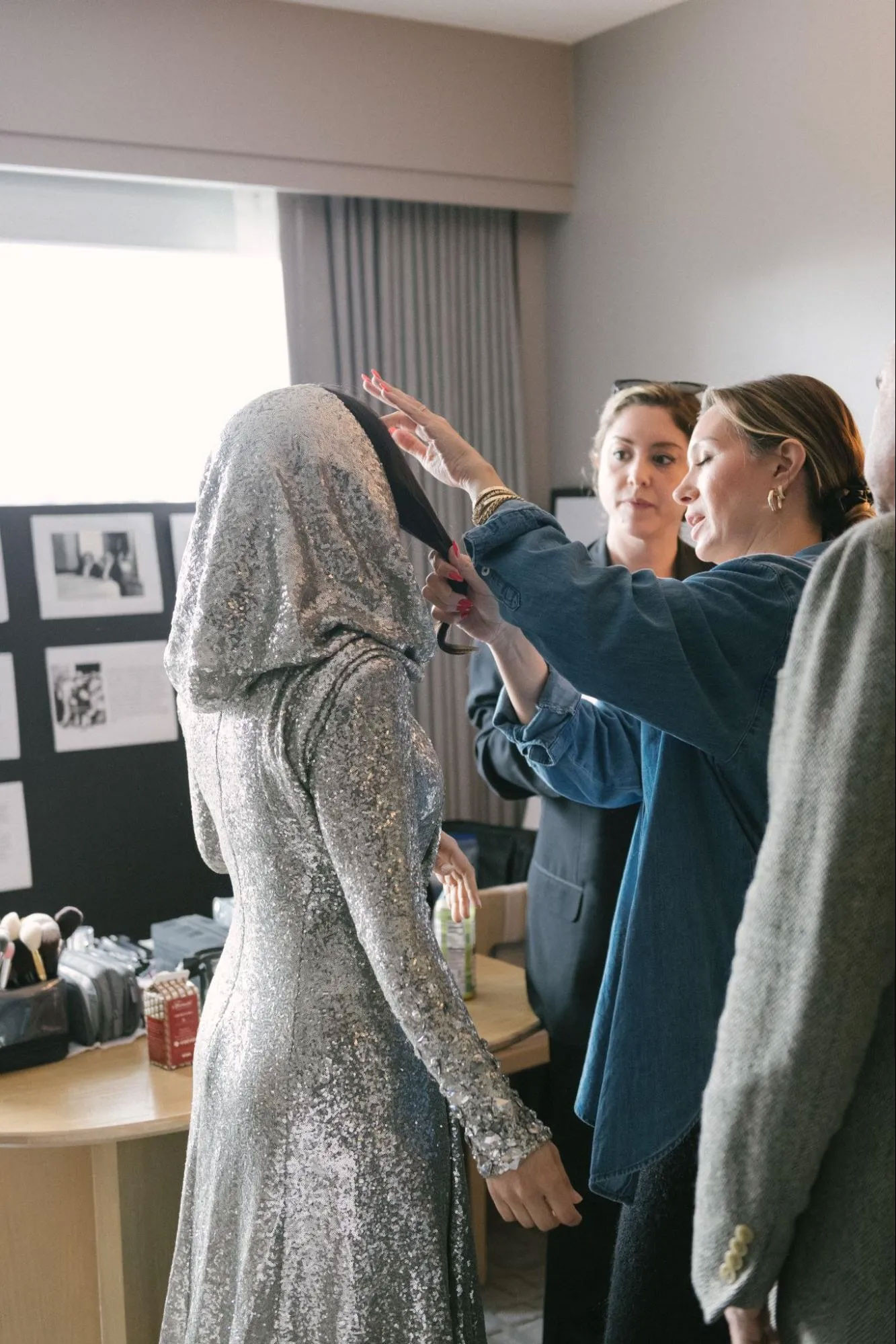 Adding on, Malala detailed the jewellery she opted for the Oscars. "Dena worked with jewellers at Fred Leighton to source these beautiful earrings. They were incredibly meaningful to me because they once belonged to Queen Soraya Tarzi, Afghanistan's first queen consort and champion of girls' education and women's rights." She continued, "I also wore a 19th-century vintage diamond ring from Fred Leighton and a green emerald ring from Santi Jewels, which looked great with my emerald wedding ring. The Academy Awards ceremony began at 5pm, but I had to start hair and makeup at 11.30am."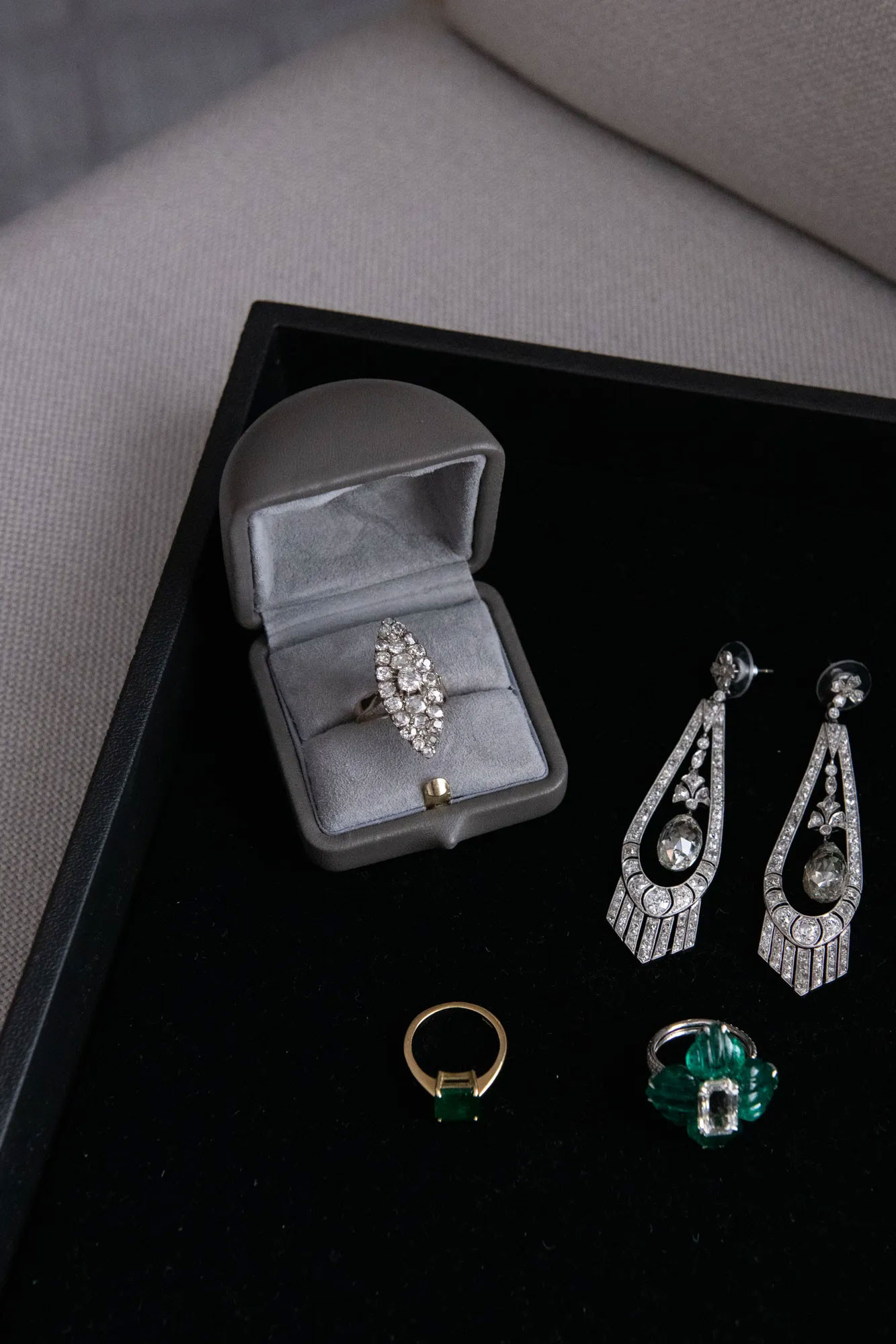 She remarked "There's so much to do before you even get out the door – last touch-ups to the dress, finalising the jewellery selection, making sure your heels are as comfortable as they can be and taking lots of photos. I'm still getting used to wearing red carpet-makeup. It's a lot more elaborate than my daily routine."
At 2pm, Malala and her husband Asser Malik, dressed to the nines, finally we made it to the car. "It's a short drive to the Dolby Theatre from our hotel but LA traffic is always bad, especially for the biggest event of the year. During the ride, I practised answering questions about my nominated film, Stranger at the Gate, my production company, and, of course, my dress and jewellery!" the Joyland producer went on. 
Around 5pm, after spending a couple of hours talking to journalists and other guests, Malala was happy to finally be in her seat and excited for the show to begin. "It's the Oscars, anything can happen!" she penned. Around 8pm, she went to meet Rihanna! The show was on a commercial break, so I slipped out of my seat and walked two rows back to say hi to Rihanna. Her performance was amazing and I was so excited to see her in person!" Malala wrote excitedly. 
At 10pm, she was back in her hotel room but the day was far from being over! She quickly changed into an ivory gown and headed back for the Vanity Fair Oscar party.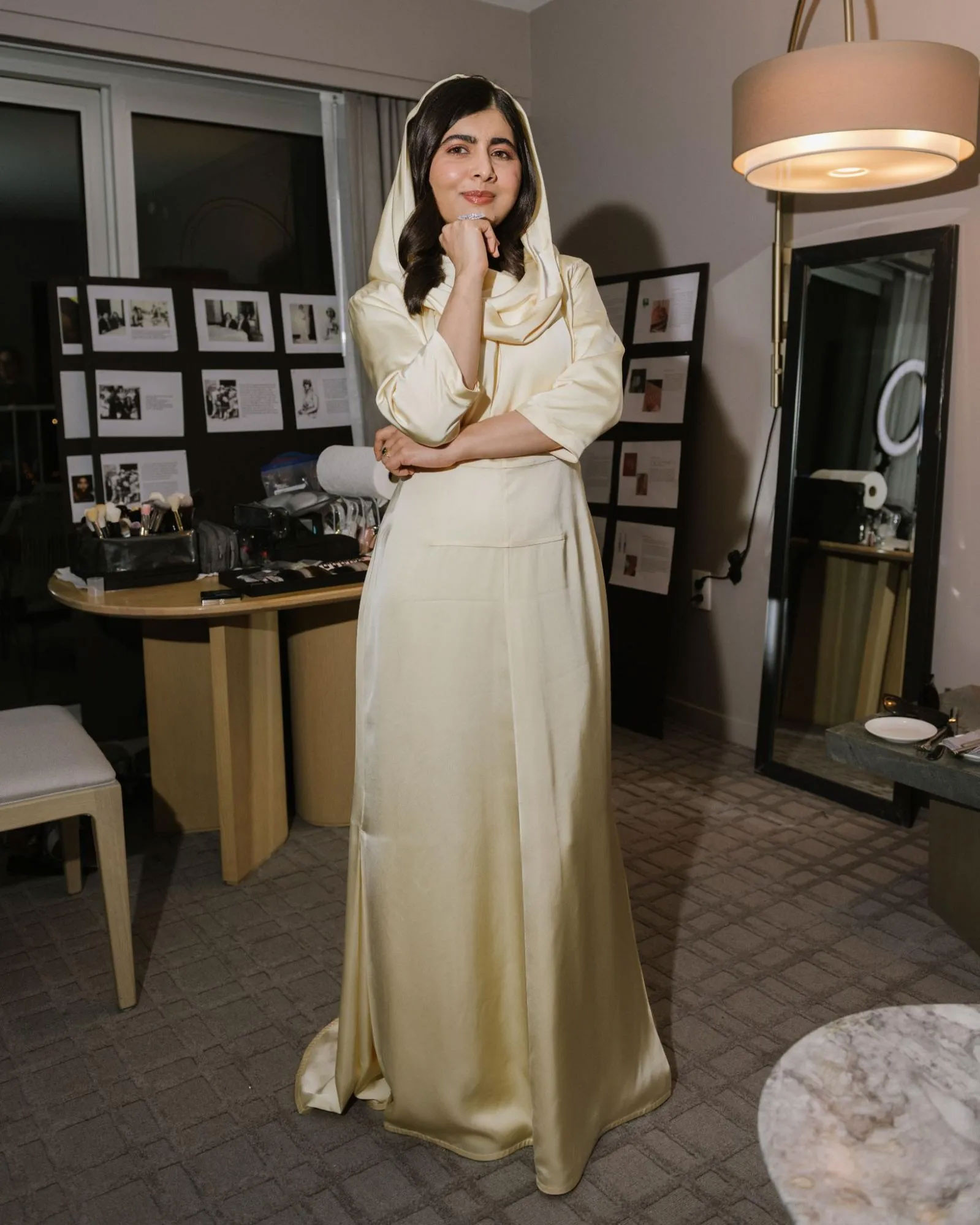 "Back to my hotel room to change my dress and head out to the Vanity Fair after-party. This dress was designed for me by Jil Sander – it's a perfect party dress," she penned. At the Vanity Fair party, she got to congratulate many winners, including the 'lovely' Brendan Fraser.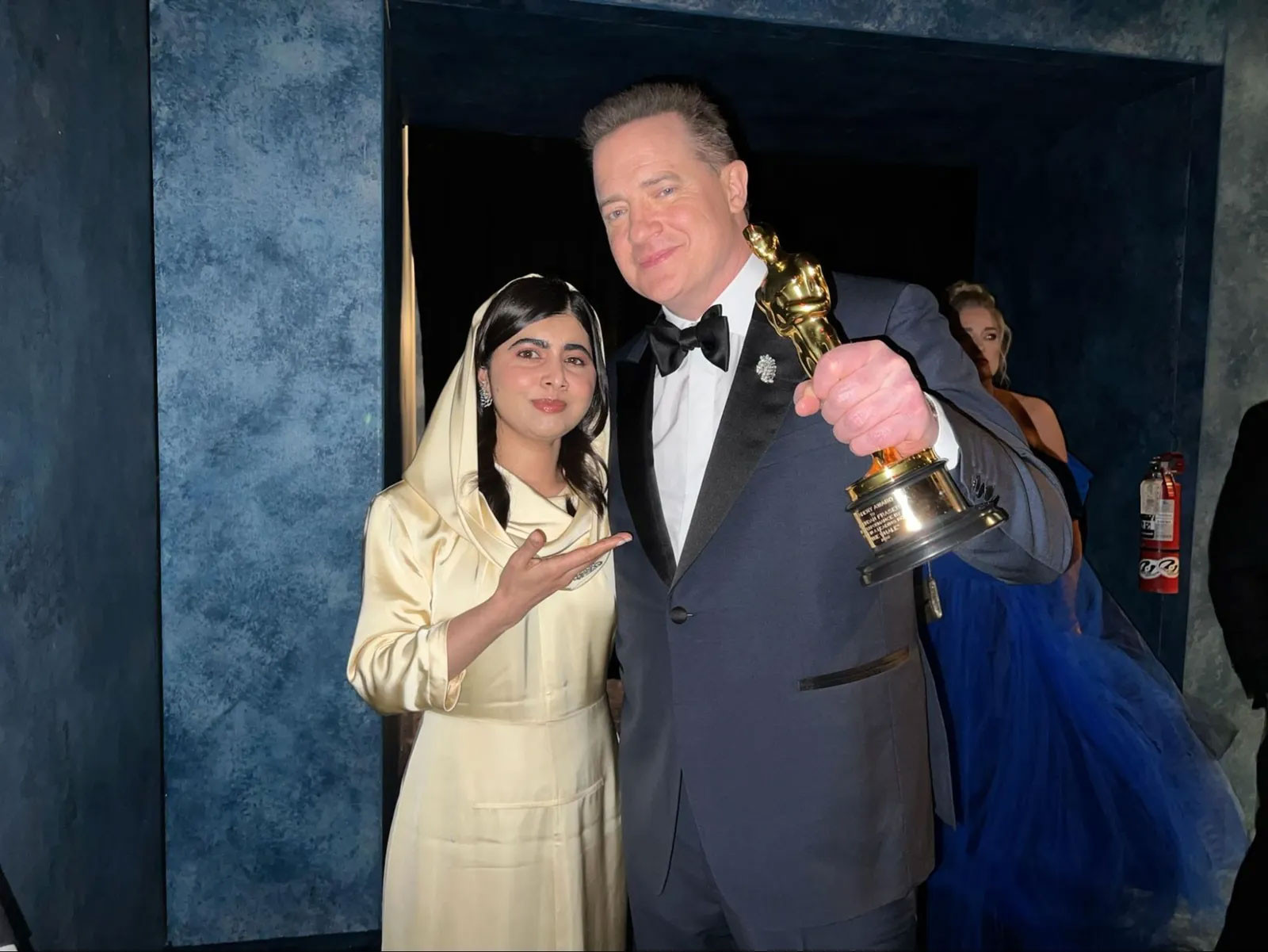 Around 1am, right before I left, Asser and she got to say hello to Jimmy Kimmel and his wife Molly. "For the record, I loved his jokes. Asser and I went back to the hotel but we were still too excited to sleep. My first Oscars was a long day, but it flew by," Malala said. "I woke up the next morning and, finally, I had time to order the pancakes."