The trailer for the Abdul Khaaliq Khan directorial, Lafangey, is finally out. The film features including Mani, Sami Khan, Nazish Jahangir, Mubeen Gabol and Saleem Mairaj, the holy quaternity of comedy, as well as seasoned actor Behroze Sabzwari.
Actor Hira Mani also took to Instagram to support her husband on his new endeavour by sharing the trailer. The clip features four characters played by Mani, Sami, Mubeen and Saleem that have several ambitions but no way to achieve them.
They have supernatural experiences in an allegedly haunted house where they spend a night. However, we come to find out that the house may not be haunted at all. In fact, it may all be set up by a big-shot businessman to scare away buyers so he can easily buy the home. The trailer includes several humorous scenes and special effects to bring the element of horror, placing the film in the horror-comedy genre.
The horror-comedy genre is something the Pakistani film industry doesn't explore very often and so naturally; fans have responded positively to this much awaited trailer.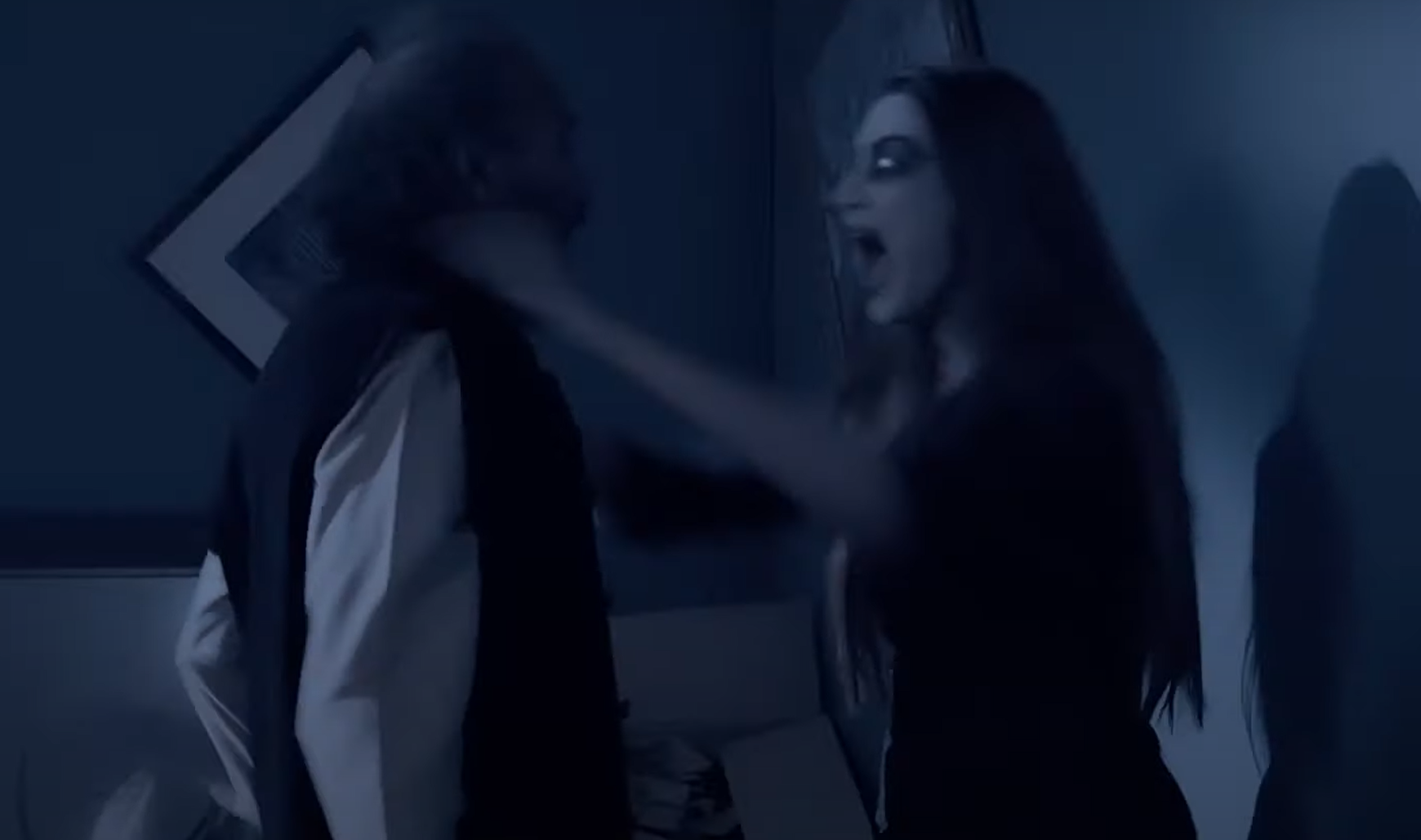 In an interview during the trailer launch, Mubeen says, "I won't be able to reveal it completely. It's kind of a secret for now, but I can tell you it's a very different character from what I've done. I've been known to do mimicries and other characters for years now in Pakistan but this is something different that I've done. And I can tell you I've enjoyed it completely. I have never enjoyed [playing a character] this much in my life."
He continued, talking about the shooting experience, "The shooting was very fun. When the four lafangey met, their chemistry off camera [was amazing] and if we can show even 50% of that chemistry on screen, then it's going to be a hit."
The film was set to have two installments and Lafangey Chapter 1 was supposed to release on Eidul Fitr 2020 but due to the pandemic, its release was delayed. The movie has now joined the list of films releasing on Eidul Adha 2022 along with two other local releases releasing at the same time.