It's finally that time of the year when we close our laptops, walk out of our offices and never look back… well, not never but at least jet off to a long, much-needed holiday. We all know the struggle that accompanies vacations when it comes to fashion and beauty. What do we wear? What makeup is best suited for a vacay? But the one question we often tend to overlook is: How can we style our hair differently this time around?
Hair is a just as important part of an outfit as the clothes themselves. The way we style it can make or break our overall look. Here is a lowdown of three simple yet trendy hairstyles that have taken the summer by storm.
Shopping spree
If you're on vacation, this is also the time to be rocking the latest haircut trend. This late 90s curtain bangs look has been all the rage and is back in style with many celebrities embracing the look. The cut is characterised by longer or curtain bangs that usually measure down to the cheekbones, framing the face. The bangs are a super simple way to change up your basic look and add a more unique twist to your style. The beauty of it is, you can have them shorter or longer, depending on your own personal taste and they always look good. Bring in some long (or short) layers to add some volume to the hair, style it with an effortless blow dry look and you're good to go.
Lunch with loved ones
On a quick lunch break in the middle of all that sightseeing? We've got you covered. What's better than a bun for a lunch time look when you're probably eating on some coast or at a café that seats you outside. On a windy day in particular, it's impossible to keep your hair open without most of it landing in your lunch. So, a hairstyle that will also compliment your curtain bangs: a sleek low bun.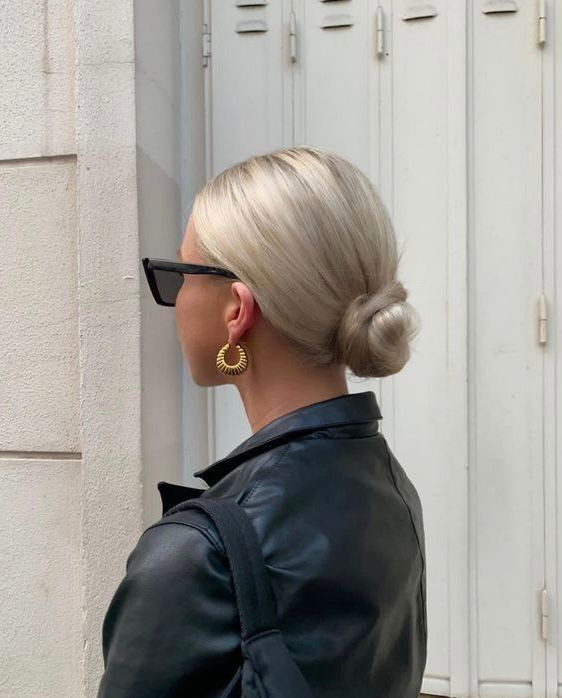 This minimal style can be achieved with three simple products – gel, a comb and a hair tie. If you have bangs, style and leave them out to frame the face, collecting the longer lengths to tie into a bun. Take some gel, apply it to the hair on the scalp, comb it out and then style it into a simple low bun tying it with a hair tie. The gel will allow your hair to stay in place and the bun will let you enjoy your meal in peace. (PS: A pair of chunky earrings will look stunning with this look as it allows you to show your ears off!)
Dinner date
Inspired by the model Hailey Beiber, this look is probably our favourite from the three. This chic style makes you look effortlessly put together and it can be achieved within 15 minutes. Start by adding some beachy waves to the lengths of your hair. What's great is you can do this using a straightener, so there is no need to carry an extra curling wand with you. Use the straightener to take a one inch piece of hair, clamp it and move it down but at an upward angle. Then, continue moving the straightener down, changing the angle to a downward angle. Continue this pattern till you reach the end of the piece. Part your hair down the middle, take the front two pieces of your hair and then two around the middle of your head on each side, braid them and your look is complete!