After making waves at the Toronto International Film Festival, the cast and makers of the Cannes-winning film Joyland made their way to London for a screening at the 66th BFI London Film Festival. This time, however, the screening was an even special one—for not one but three reasons.
After the taboo-tackling film became Pakistan's official entry for Oscars 2023, in a surprising turn of events, the Nobel Peace Prize laureate Malala Yousafzai joined the Joyland team as an executive producer. The Pakistani activist was present at the screening along with the cast and team including the likes of trans actor Alina Khan, Sarwat Gilani, Sania Saeed, Sarmad Khoosat, Apoorva Guru Charan, Rasti Farooq, Ali Junejo and director Saim Sadiq.
Apart from Malala, the stage was also graced by British-Pakistani actor Riz Ahmed, who later shared his opinions about the film with the audience. "I was a little emotional while watching the film and I'm glad that I was. I'm proud to see such a film come out of Pakistan," the Sound of Metal star was seen saying in a video circulating on social media. Khoosat also posted a picture with Ahmed on Instagram saying, "What a great man! Indeed, one of the joys of Joyland."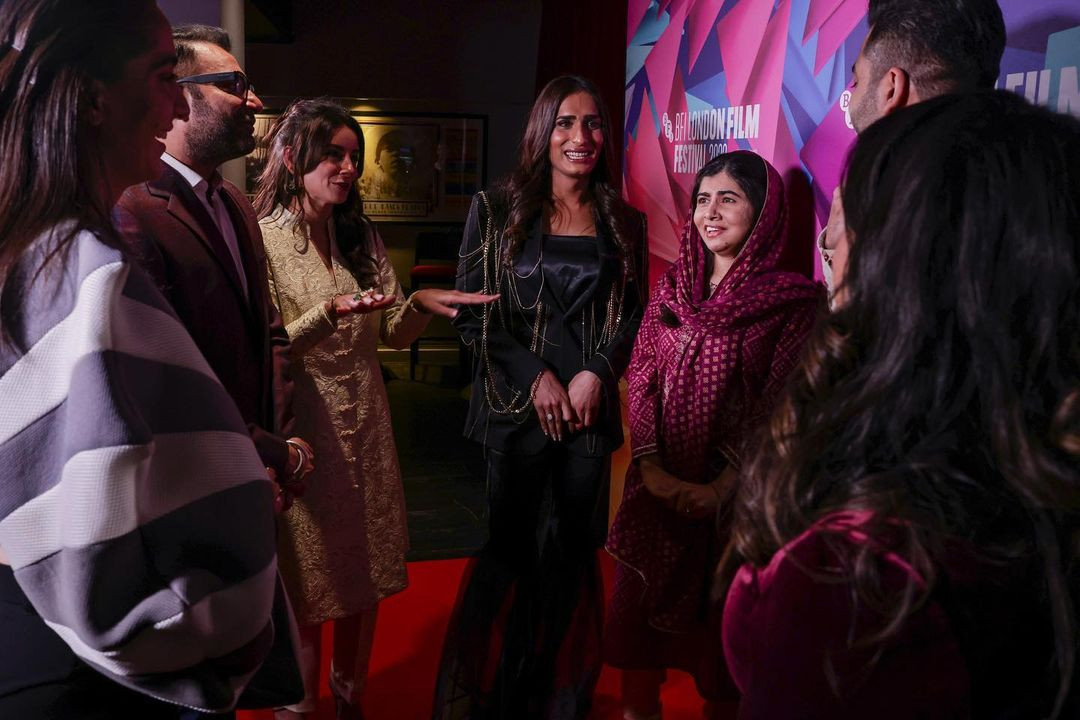 Giving back to the community, Joyland makers also turned their shows into a fundraiser for flood victims back home and all of their shows were completely sold out.
Malala earlier told Variety she's "incredibly proud to support a film that proves Pakistani artists are among the best in global cinema." She said in a statement, "Joyland invites us to open our eyes to the people closest to us — to see our family members and friends as they are, not coloured by our own expectations or societal bias."
Joyland will release in Pakistan on November 18.