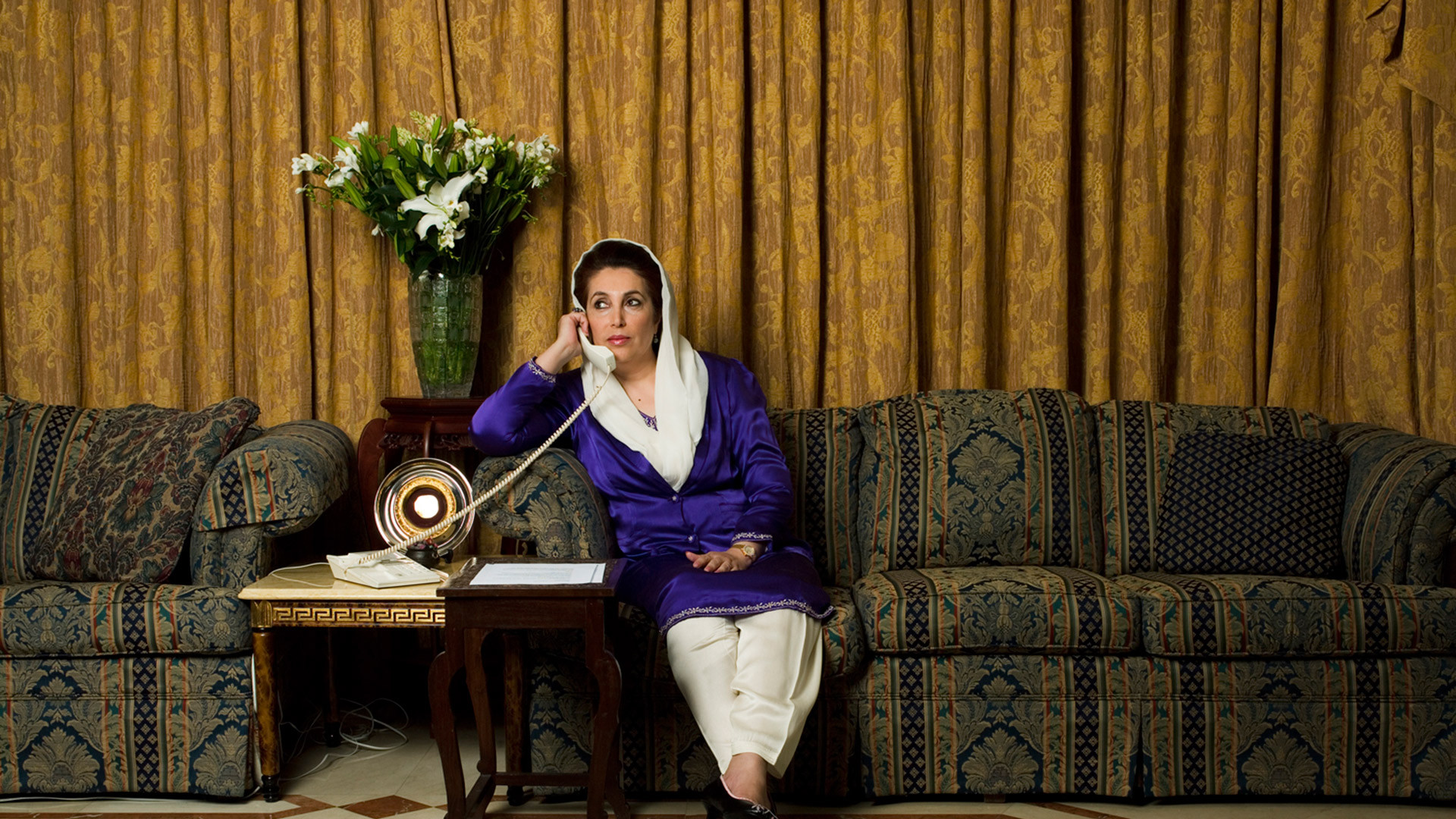 ---

KARACHI:

Late politician Benazir Bhutto was loved by everyone for various reasons. Known for her poise and sophistication, her fashion choices didn't go unnoticed either. On her 15th death anniversary, here's a roundup of some of Bhutto's most stylish pieces.
1. Girl next door

PHOTO: FILE[/caption]
Bhutto is evidently quite young in this picture yet, had a certain style. Clad in a plaid shirt and flared culottes, the Iron Lady exudes girl-next-door vibes. The bow tie detailing adds a little something to the otherwise simple attire. Her bold brows and natural hair show off her laissez-faire attitude while the manicured nails bring out the sophisticated side of her personality.
2. A feminine touch
PHOTO: FILE
Seems like Bhutto was a fan of the plaid print and bows, for that matter. Here, the former PM is rocking a checked dress which she has ac
3. Puffed sleeves
As Bhutto matured, her style did as well. She switched to more sophisticated cuts and acquired a more 'put together' look as time went on. However, the essence of her style stayed. She was still into prints. Here she can be seen sporting a polka dot shirt. The late leader began incorporating scarves into her outfits but left them around her neck. She has accessorised her ensemble with a simple, leather watch featuring a square dial and a small pendant necklace. Her hair is cut short and parted in the middle while minimal makeup rounded off her look.
4. Scarf draping
PHOTO: FILE
The leading lady soon began keeping the scarf on her head while still looking elegant as ever. She often incorporated prints into her clothes and can be seen wearing stripes in a blue kameez featuring puffed sleeves here. Her hair was quiffed and makeup darker, oozing sophistication.
5. Silken
PHOTO: FILE
Nearer to the time of her death, Bhutto began wearing a lot of silk. Here, she is garbed in a satin shirt that has gold trimmings on the sleeves. The blue shade and puffed sleeves make an appearance yet again, which she has teamed with a chiffon dupatta draped over her head. Her accessories include a floral ring and studded earrings while her makeup is bright and glossy.
Have something to add to the story? Share it in the comments below.