Global music sensation Justin Bieber recently made waves in the fashion world by donning a hand-embroidered pink button-up shirt from the renowned Pakistani brand Rastah. The pop icon's choice of attire sent ripples of excitement through the fashion industry and fans alike.
The eye-catching shirt is part of Rastah's latest collection, Volume 10, and features intricate hand-embroidered white flowers. Designed with a chic, modern collar by Ferwa Zahid, a key member of Rastah's creative team, this piece exudes elegance and sophistication.
While many portals took to social media to share images of Bieber donning the stunning piece of attire, the brand also took to Instagram to celebrate the triumph. They posted images of the Yummy singer wearing their creation, which the musician paired with black cotton pants. The outfit showcased the perfect blend of style and comfort, a signature look for the pop sensation. They also took to their Instagram Stories to share the win.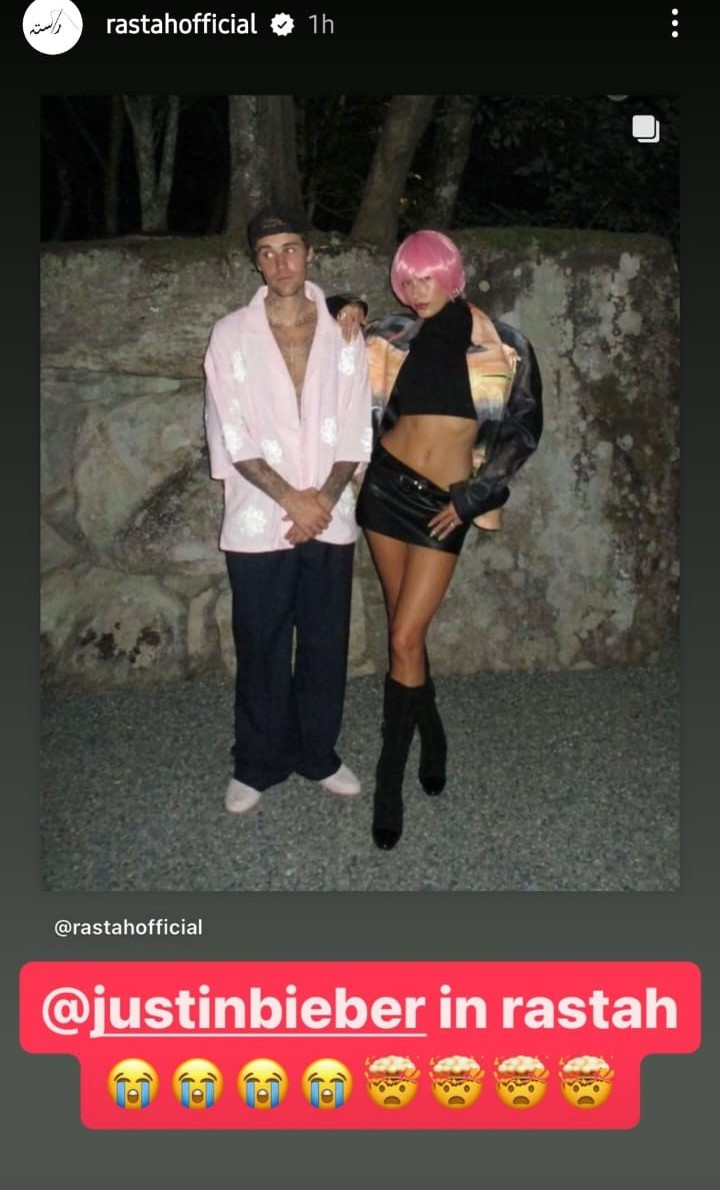 This fashion statement by Bieber has undoubtedly brought a well-deserved moment of glory for Rastah. The brand's unique blend of contemporary designs and traditional craftsmanship has garnered attention from fashion enthusiasts worldwide. As news of Bieber's fashion choice spread like wildfire, congratulations and praise poured in for Rastah. The brand's commitment to delivering high-quality, handcrafted fashion pieces has once again been recognised on a global scale.
Pakistani fashion has increasingly become more global, with international stars being styled in Pakistani creations. It was not too long ago when RRR superstar Ram Charan was spotted repping Faraz Manan, consequently making headlines. In 2021, Shah Rukh Khan wore a jacket by the same designer in an advertisement, causing a flurry of excitement in the fashion world. 
Have something to add? Share it in the comments