Singer Asim Azhar is the latest victim of body shaming, even in 2023. The 26-year-old singer, who boasted about his houseful shows during his US tour, was met with society's judgement. Instead of praising him and being happy for him, fans pointed out how he looked "fat" in the pictures and gave him the advice to lose weight instead.
On Wednesday, the Ghalat Fehmi crooner took to Instagram to share an update from his ongoing US tour with fans. "What a weekend, Houston and Dallas, I love you guys so much. Back-to-back sold-out shows. I had a lot of fun! Seattle, see you next! And then, it's time for home!" he wrote.
In the pictures, Azhar wore blue baggy jeans paired with a white t-shirt and an oversized black glamorous jacket. While it was a pretty chic look and the pictures depicted an electric performance, all fans could focus on were the fluctuations in the Habibi singer's body weight. From comparing him to Adnan Sami Khan and Ducky Bhai to tagging his fiancée actor Merub Ali to draw comparisons, fans went overboard with body shaming.
"Lose some weight bro, otherwise your wife will look very tiny in front of you," wrote a user. "Asim is trying to break the records of Adnan Sami now. Oh no, Fatty" wrote another. A tweep took a sigh of relief saying, "Thank God, people like you also get fat." While another suggested he "visit a gym" and "work out" to lose the weight he apparently gained during his tour.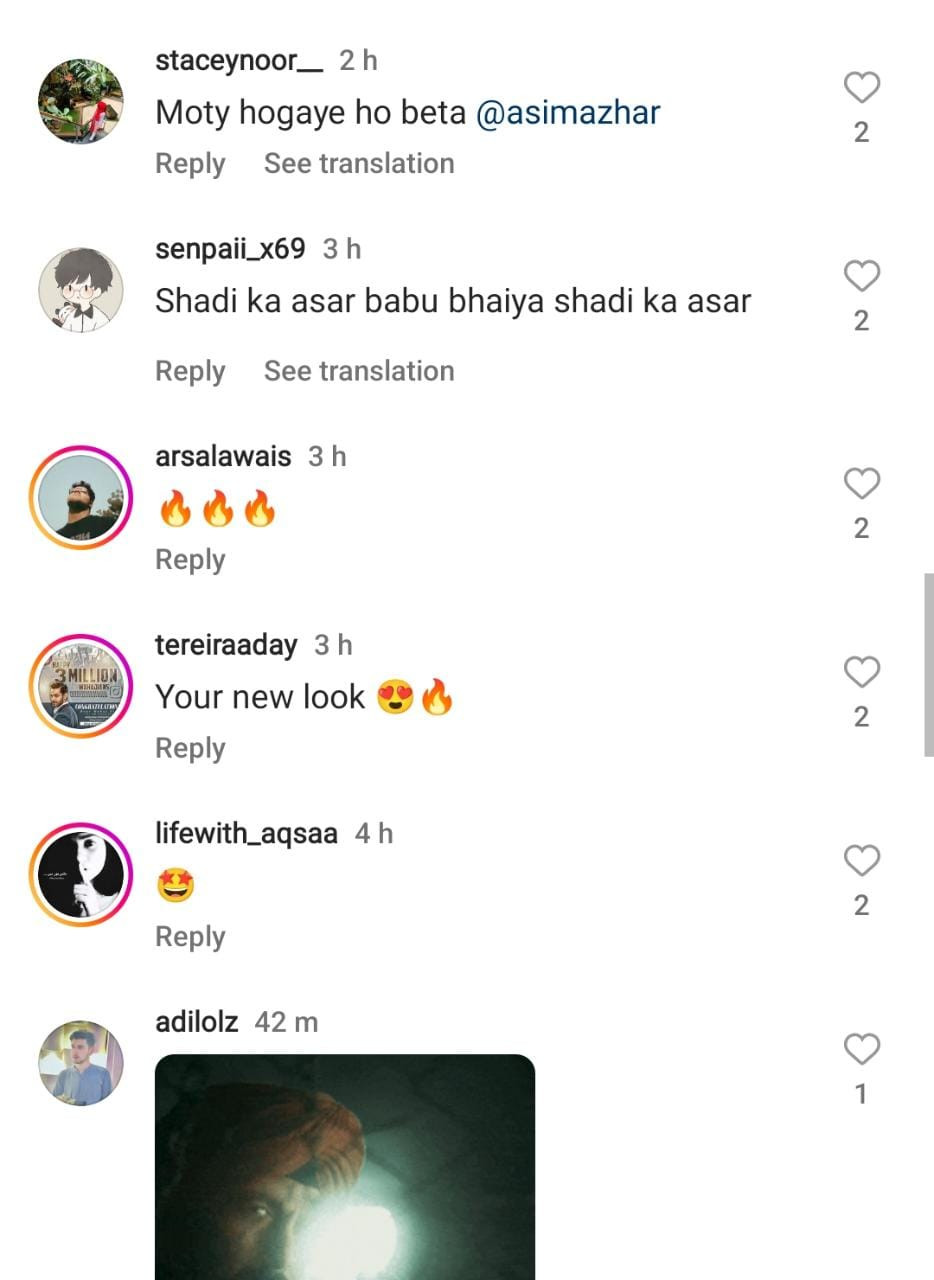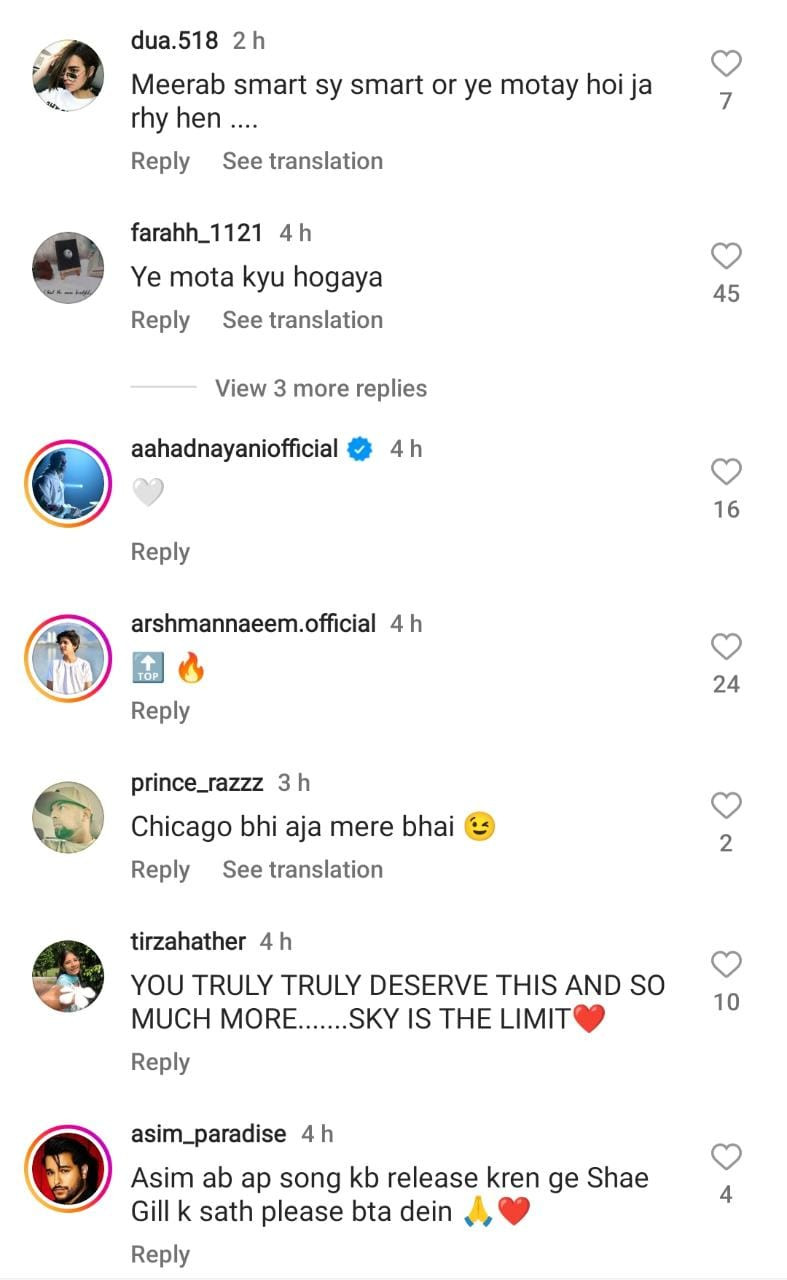 Looking at the abundance of comments shaming him, Azhar took to his Instagram Stories in clothes that are fitted to his size to show that he hasn't actually gained any weight. "Is this okay?" he wrote, in a white printed t-shirt and cargo pants.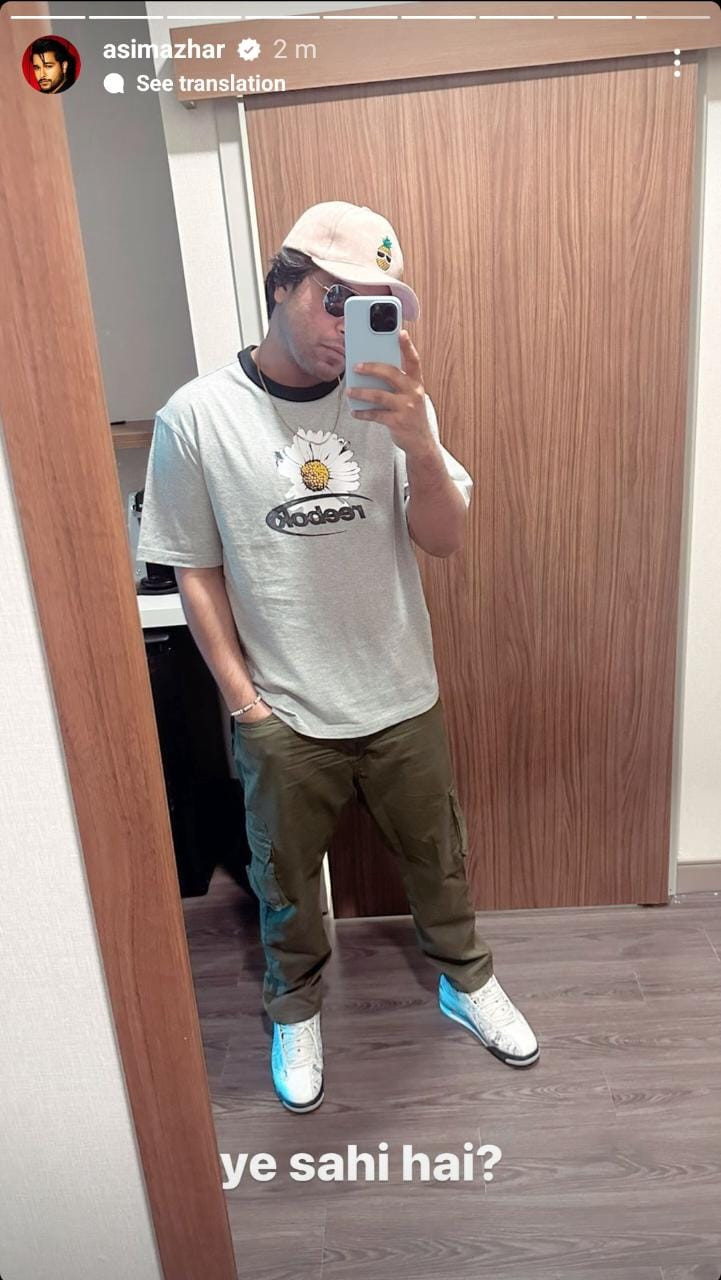 "Or this?" he asked, wearing a black sweatshirt.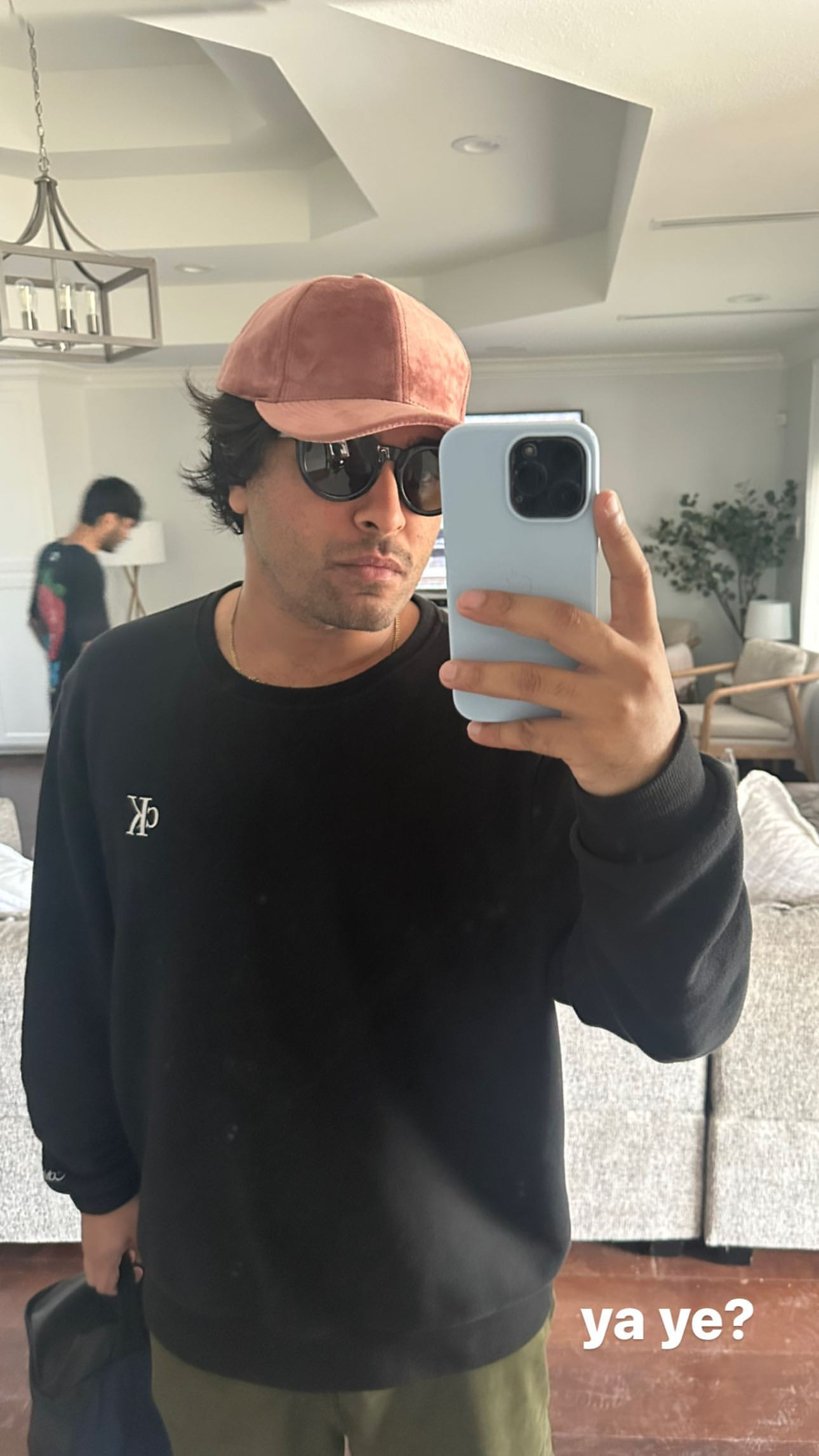 "Should I stop wearing baggy clothes then?" he further asked in a blank Story, adding, "Should I dress down like this now?" he concluded, wearing a black button-down and ripped jeans.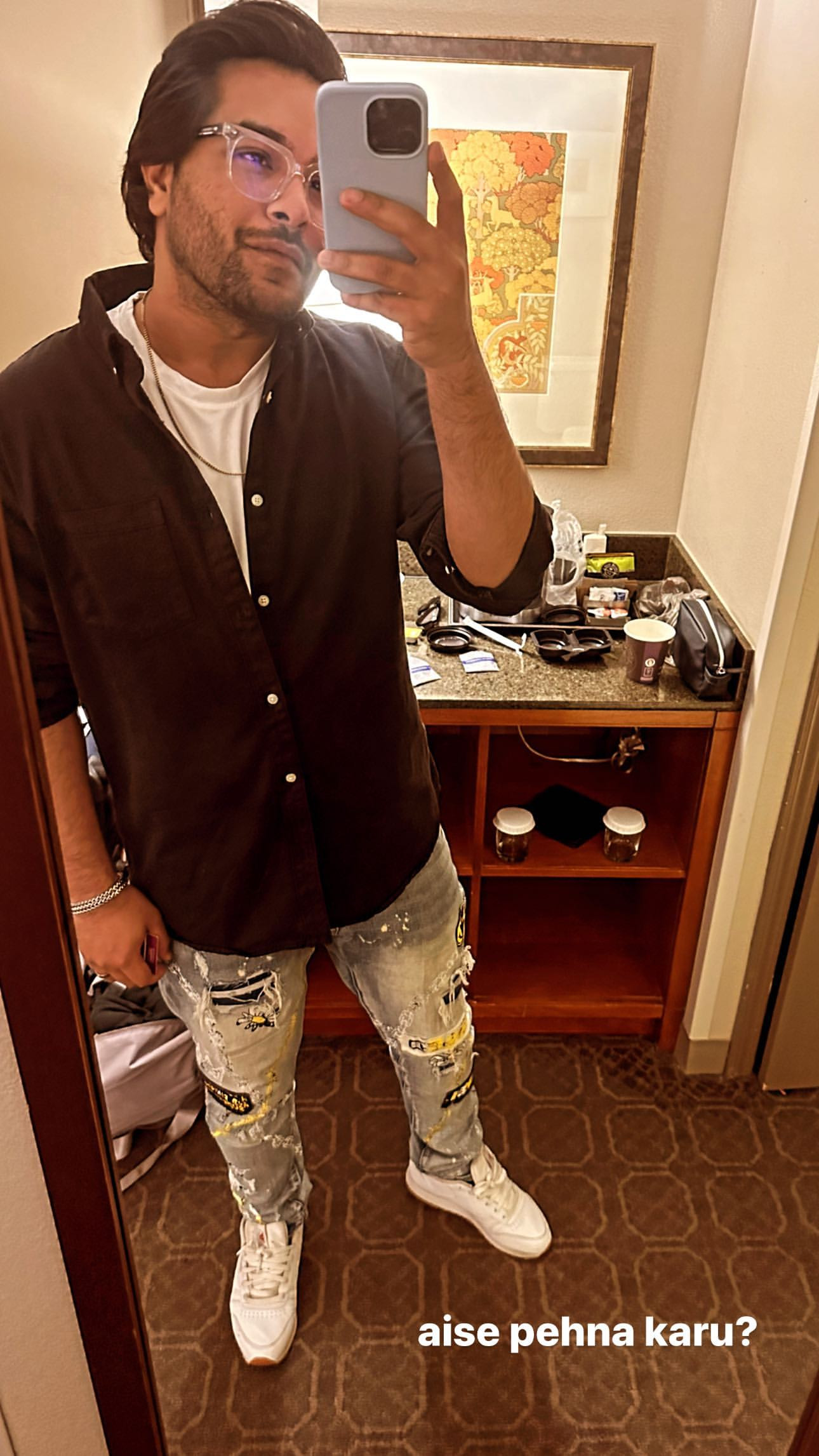 The comment section under Azhar's post is not only problematic but shows that fans do not see celebrities as humans capable of change.
Have something to add to the story? Share it in the comments below.