Whether you're planning a meet-up with friends, ordering in for a movie night with family, or taking your special someone on a date, pizza is the perfect meal for the occasion. The baked dough dish coupled with melted cheese and tomato sauce as the basic ingredients is loved by everyone and is sure to make your plans go great.
Here are seven pizza restaurants in Karachi that you could try if you're looking for the best pizza in town.
Amichi Pizzeria & Kitchen
Located in Zamzama Commercial Area, Amichi is the spot to go to if you're looking for Italian cuisine. The best feature of this place is its "Create Your Own" concept which allows you to customize your pizza according to your preferences. Although the eatery has innumerable combinations of flavours to choose from, their Bell Pepper Cream is a unique flavour that is the favourite of many. Opening at 1 pm, the place has a cosy ambience that makes the experience feel warm just like fresh hot pizza!
Pompei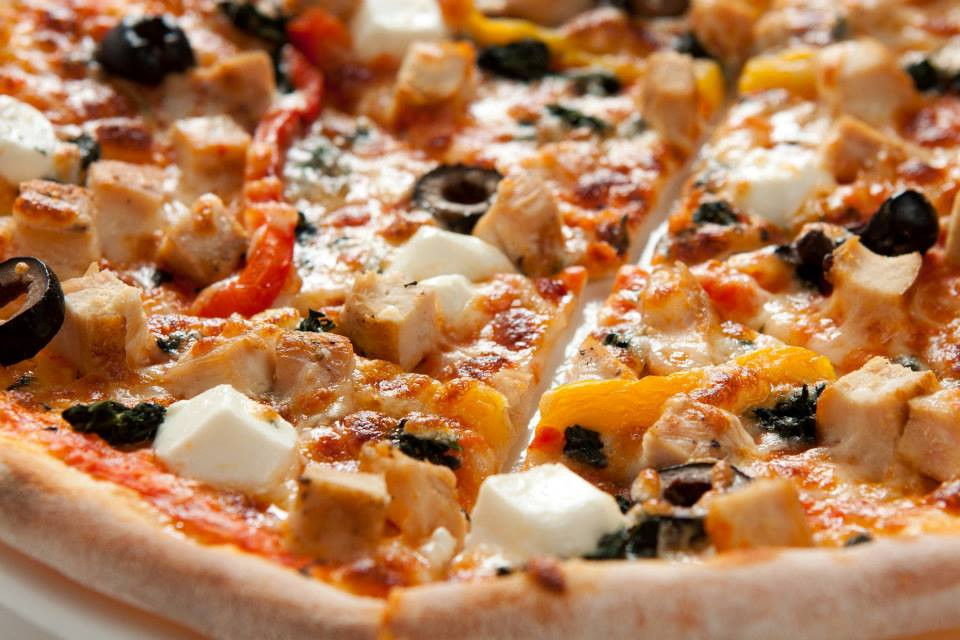 Another restaurant focusing on Italian cuisine, Pompei is known to be one of the finest restaurants in the city. It is a bit on the pricey side but the place justifies itself with the use of imported ingredients (including meat, vegetable, and cheese) and fresh pasta to offer the best taste to its customers. It is located inside Shapes Health Compound in Karachi Cantonment and is open for lunch and dinner along with offering a brunch menu on Sunday.
14th Street Pizza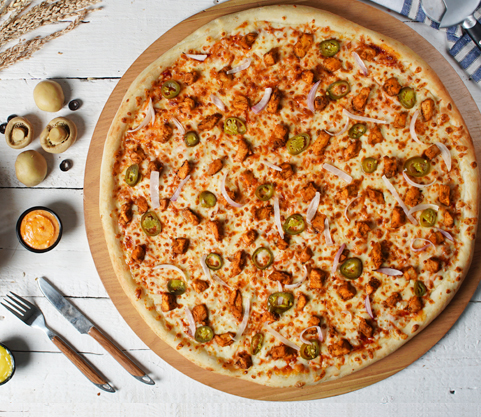 With multiple locations across the country — in the urban cities of Karachi, Lahore, Islamabad, Faisalabad and Multan — 14th Street Pizza has surely made a name for itself and garnered a huge customer base. Not only is it the introducer of the New York-style 20-inch hand-tossed pizza in Karachi, but also initiated the concept of "One Slice is a Meal" in Pakistan that many others now follow. Though their headquarters are located at Khayaban-e-Shahbaz, the dine-in branch at Khayaban-e-Nishat is well-known for its fancy seating.
POMO Neapolitan Pizzeria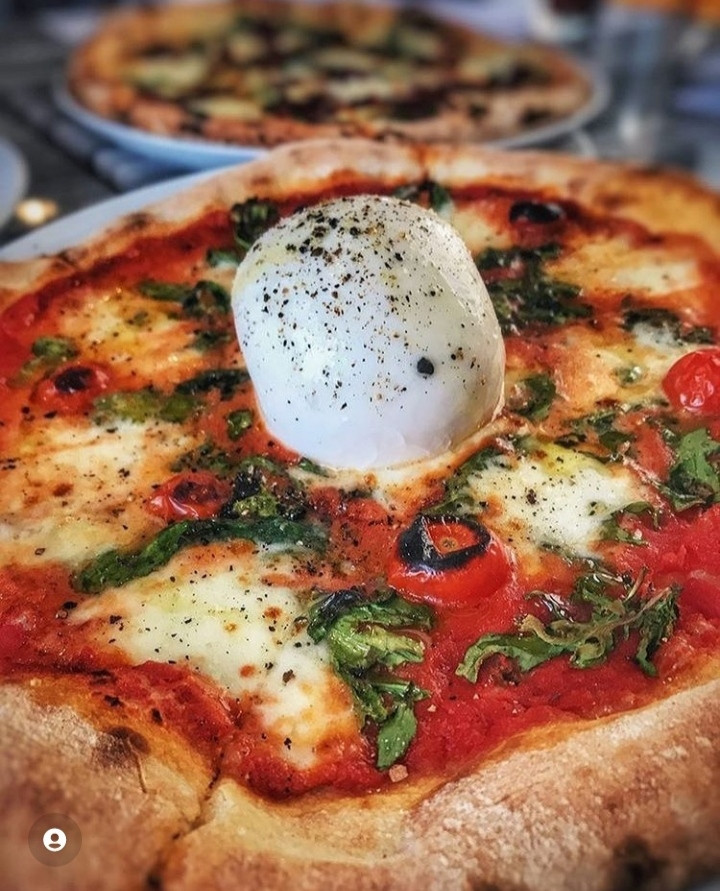 Pizza doesn't get more authentic than when served in the Neapolitan style which is the Italian way of preparing pizza with tomatoes and mozzarella cheese. POMO is loved by those who prefer the true Italian taste as compared to desi-inspired fusions available nowadays. Located at Shahbaz Commercial Area, the pizzeria's great service makes it a favourite of many. All of its freshly-made pizzas have a delicious taste but the Margherita Pizza offered by them is a must-try!
Famous O's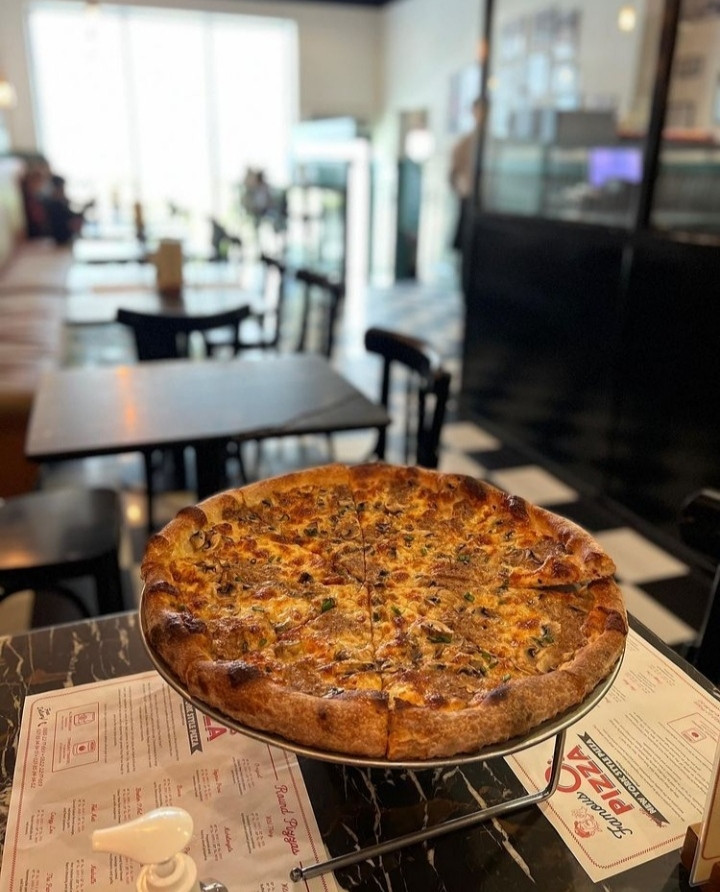 In the same neighbourhood as POMO, Famous O's is another top-recommended place if you want to try the New York-style pizza that features a thin and crispy crust. This place has a story of passion and inspiration behind it so rest assured, it strives to stay true to providing the original NY experience. This is why it uses imported California tomatoes and imported high-protein flour for the dough to recreate the most authentic New York taste in Karachi. With a checkered floor, hues of homely dark green, high chairs, and pictures framed on walls, the place truly has an NYC vibe to it.
Venti Pizzeria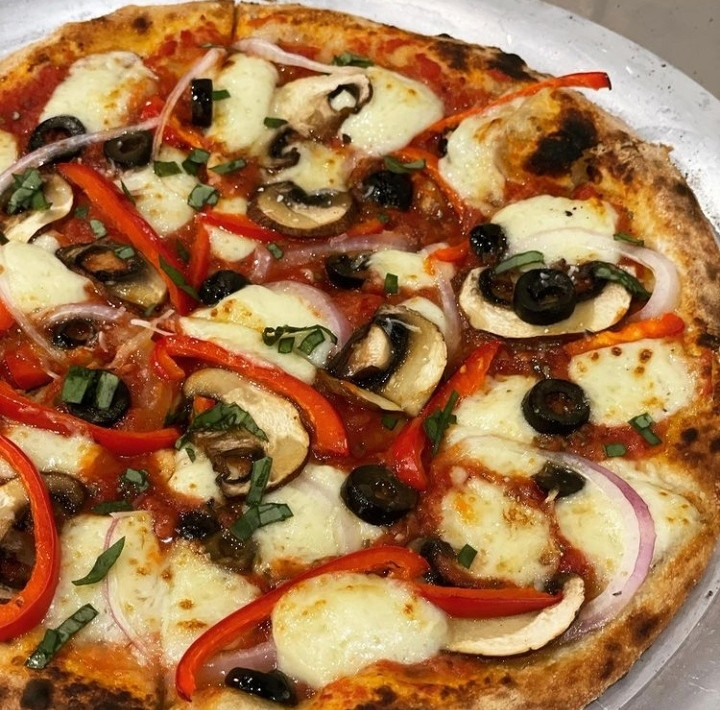 A pizza takeout place located in Phase VI of DHA, Venti is an underrated place that offers some of the best pizzas in the city. Their description of their pizzas, "Neapolitan style pizza meets New York", describes their approach of combining the two elements to make a version that will leave your taste buds satisfied. The place opens at 6 pm and serves till midnight, following the rule of 'first come, first serve'. It tells that those who have tried their pizza surely return for more!