Karan Johar, or KJo as he is affectionately referred to, is a renowned Indian filmmaker, writer, and producer, who has left an indelible mark on the Indian film industry over the past 25 years. Known for his distinct storytelling style, larger-than-life sets, and heartfelt emotional dramas, Johar has become synonymous with breathing life into films that tug at the heartstrings of audiences.
Taking to Instagram, KJo shared a heartfelt post that marked his 25 years in Indian cinema. "Nothing but gratitude for the magical 25 years I have spent in the director's chair," penned Johar. "I learnt, I grew, I wept, I laughed – I lived." The caption was accompanied by a video of his directorial feats. 
The filmmaker has created a mark within Indian cinema that would be impossible to erase. As we celebrate his illustrious journey in the industry, let's delve into five of Johar's best directorial ventures that have left an indelible impact on Indian cinema.
Kuch Kuch Hota Hai (1998)
Debuting as a director with Kuch Kuch Hota Hai, Johar delivered a heartwarming tale of love, friendship, and second chances. Starring Shah Rukh Khan, Kajol, and Rani Mukerji, this film captured the essence of youthful romance and emotional depth. With a blend of memorable dialogues, iconic characters, and chart-topping music, it became a blockbuster hit and marked Johar's arrival as a formidable director.
Kabhi Khushi Kabhie Gham (2001)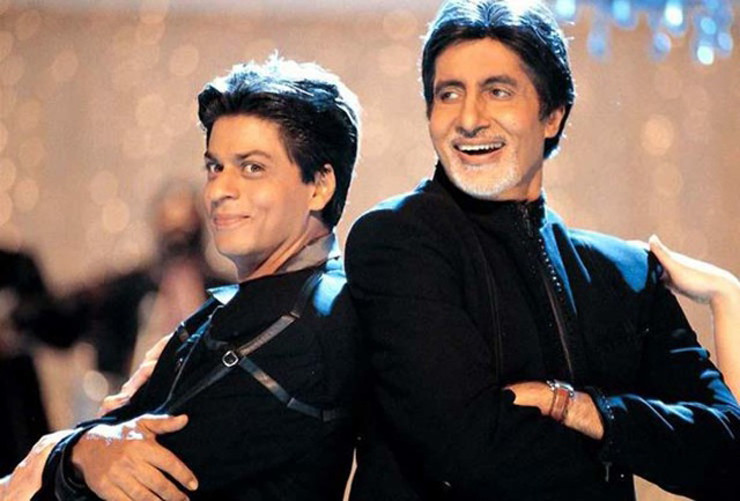 The magnum opus of Johar's directorial career, Kabhi Khushi Kabhie Gham, showcased his ability to craft and redefine the very essence of grandeur on the silver screen. This family drama boasted an ensemble, all-star cast, including Amitabh Bachchan, Jaya Bachchan, Shah Rukh, Kajol, Hrithik Roshan, and Kareena Kapoor Khan. Johar skillfully interwove emotions, traditions, and societal norms, creating an emotional rollercoaster that resonated with audiences worldwide, with a music track that is iconic to date.
Kabhi Alvida Naa Kehna (2006)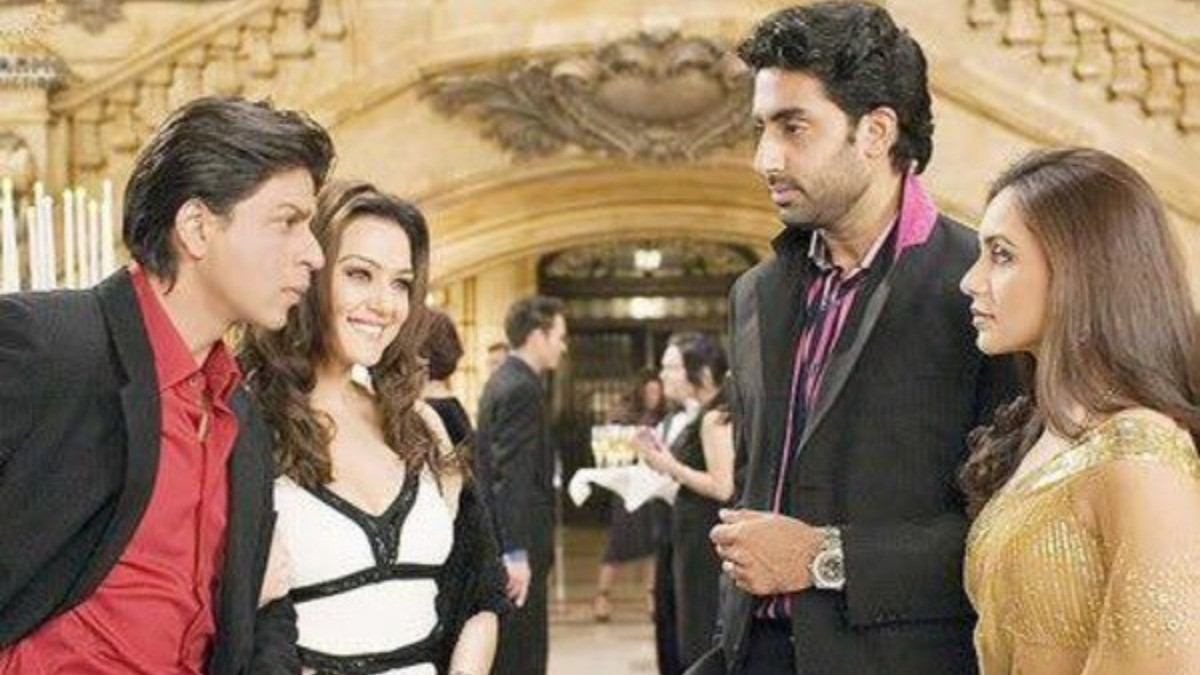 Breaking away from conventional storytelling, KJo's Kabhi Alvida Naa Kehna explored the complexities of relationships and societal expectations. With Shah Rukh, Rani Mukerji, Preity Zinta, and Abhishek Bachchan in pivotal roles, the film delved into themes of infidelity, love, and second chances. Johar's bold approach in presenting a sensitive subject garnered critical acclaim and sparked conversations on relationships in Indian society.
My Name Is Khan (2010)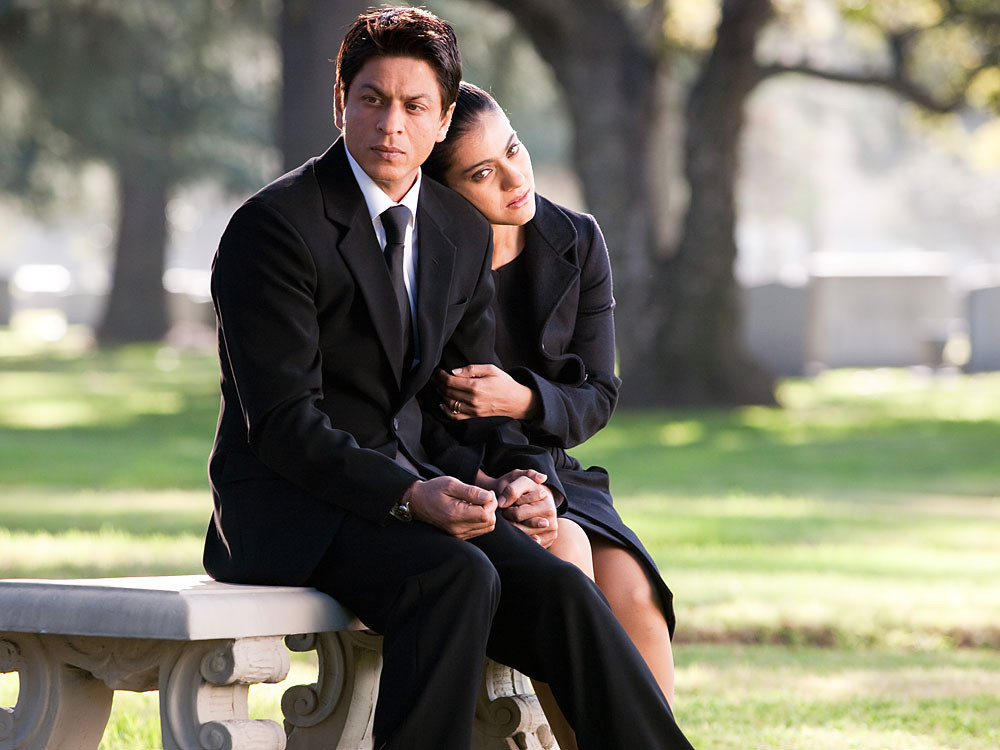 Easily one of his more important films, this project saw him addressing pertinent social issues. The film emerged as a thought-provoking masterpiece from Johar's repertoire. Starring Shah Rukh and Kajol, the film shed light on Islamophobia and discrimination faced by Muslims post-9/11. Johar handled the subject matter with sensitivity and delivered a moving narrative that emphasized the importance of love and acceptance in a divided world.
Ae Dil Hai Mushkil (2016)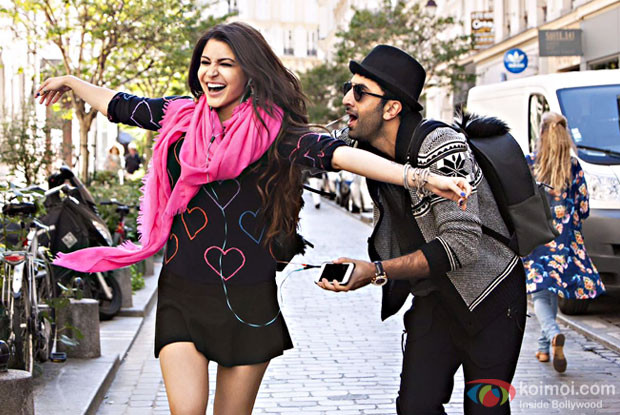 Ae Dil Hai Mushkil showcased Johar's ability to capture the intricacies of modern-day relationships. With Ranbir Kapoor, Anushka Sharma, and Aishwarya Rai Bachchan in lead roles, the film explored themes of unrequited love, friendship, and self-discovery. Johar's directorial finesse and soulful storytelling were evident throughout the film, which struck a chord with the audience and garnered commercial success. The film also showcased Fawad Khan in a way that left audience members swooning.
Over the span of 25 years, KJo has carved a niche for himself, and younger talent, in the Indian film industry. With his directorial ventures, he has consistently presented compelling stories that resonate with audiences across generations.
Have something to add? Share it in the comments below