Local actors Mawra Hocane and Ameer Gilani are arguably one of Pakistani television's most beloved on-screen couples. The duo has starred in multiple serials together including Neem, their latest offering. While the new project does not reveal the actors to have much on-screen time together as yet, it seems that audiences and Mawra are both angsty to see the best-friend duo grace the screens again.
The Nauroz actor recently revealed that she has been "manifesting" to work with her fellow co-star while responding to a post a fan made on X (formerly Twitter), expressing her desperate want for the co-stars to come together on screen. "Okay, now I want to see Mawra and Ameer in a proper new drama. With a well written story. 3 saal se yehi demand thi (this has been the demand for three years now)," wrote the fan.
However, this isn't the first time the two actors expressed genuine admiration for one another.
1. The serial that started it all; Sabaat
The pair reportedly met while filming Sabaat together, which aired in 2020. Being Gilani's second project in the industry at the time, the narrative followed a love story full of trials and tribulations for the on-screen couple. Safe to say, the two have been best friends ever since.
2. Mawra's birthday bashes
It seems that no matter where Ameer is, Mawra's birthday is something the actor makes sure to never miss. Penning the sweetest messages for the "bestest, closest, warmest, nicest and all time positive-est person" and friend, Gilani never misses a chance to celebrate Mawra.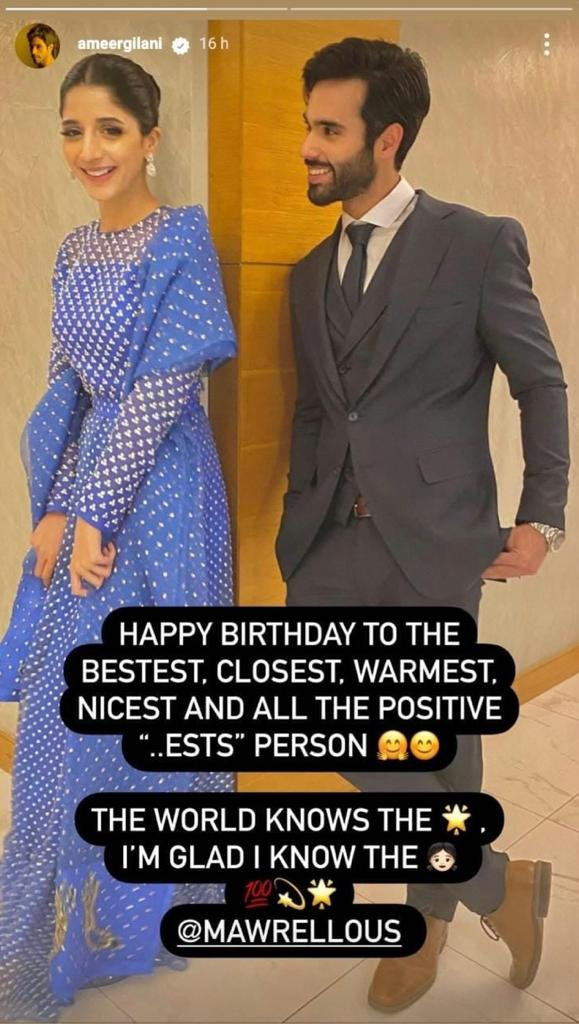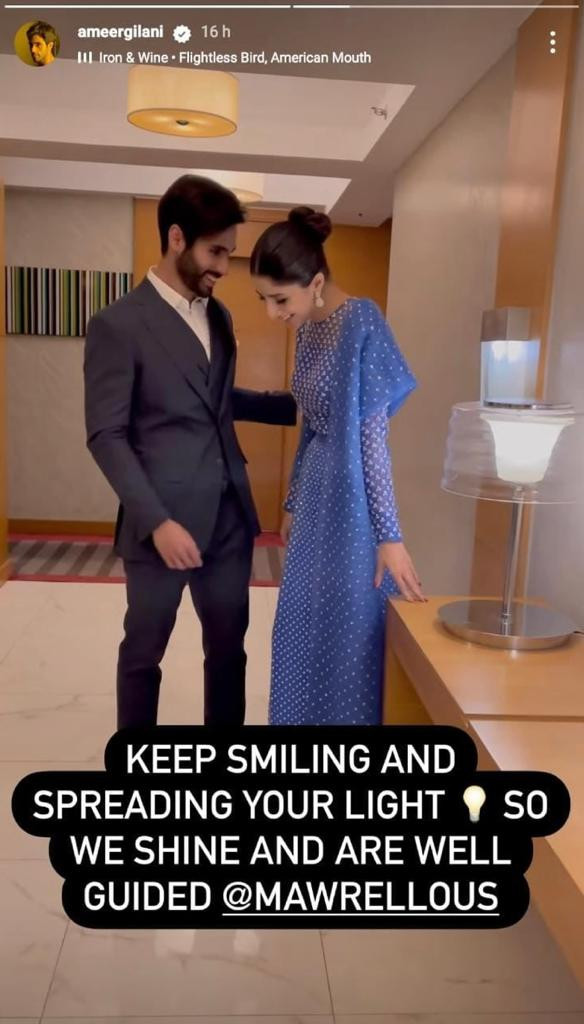 3. Ameer's unwavering support
While Hocane admitted to having reservations regarding one of her latest projects Nauroz, social media was ablaze with praise for the talent the actor displayed. However, it seems that Gilani is her biggest fan as he commented "You deserve this and more." In a heartwarming response, Mawra acknowledged Ameer's unwavering support and revealed a lesser-known fact – that it was Ameer who believed in her ability to portray the character of Reshtina when she herself had doubts. Ameer's encouragement played a pivotal role in boosting her confidence, and she is grateful for his faith in her talent.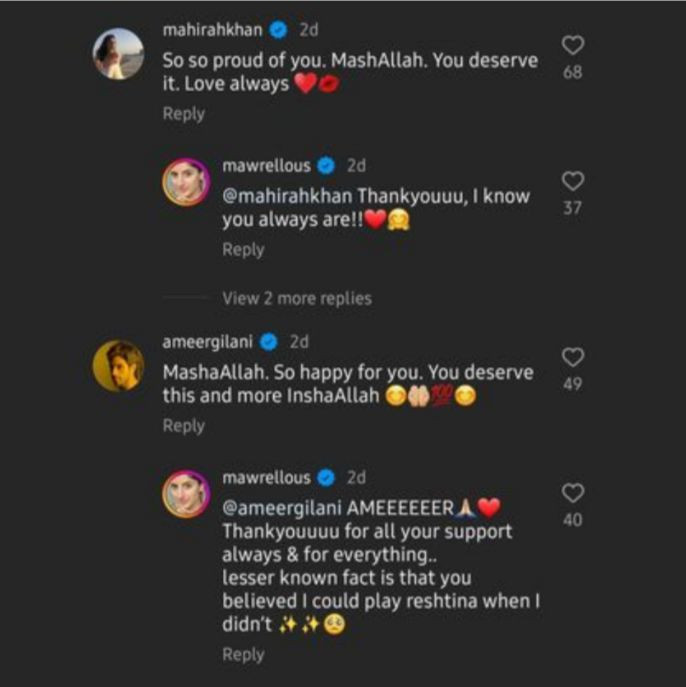 The duo has sparked dating rumours on multiple occasions for their close friendship after appearing together on Sabaat. Receiving immense praise for his on-screen chemistry with Hocane, the Log Kia Kahengai actor is reported to have said the following about his co-star: "Working with Mawra is always a breeze. I learn a lot from her, about the craft and work ethics in general."