Congratulations are in order for actor Arisha Razi Khan for her Nikkah. While her special day was perfect and full of smiles and laughter, a certain photography and videography page ruined her moment by sharing her Nikkah video without her consent. Given that she has a fan following, the videos went viral in mere minutes.
Taking to her Instagram stories, Khan posted a screenshot of Studio86's handle and addressed the matter of the breach of her privacy. "As you guys may have already seen my viral Nikkah video, it was a very private event. It's very shameful and hurtful that a company like Studio 86 has no sense of privacy. They uploaded these videos and pictures without my permission while they knew it was a private event."
She further warned her followers to be careful with bookings since "for the sake of publicity and a few followers", they made her family moments viral. Adding a screen recording where the videographer had asked her whether he could share the video online or not, she revealed how they did it before her reply and assumed that the silence meant an affirmative response.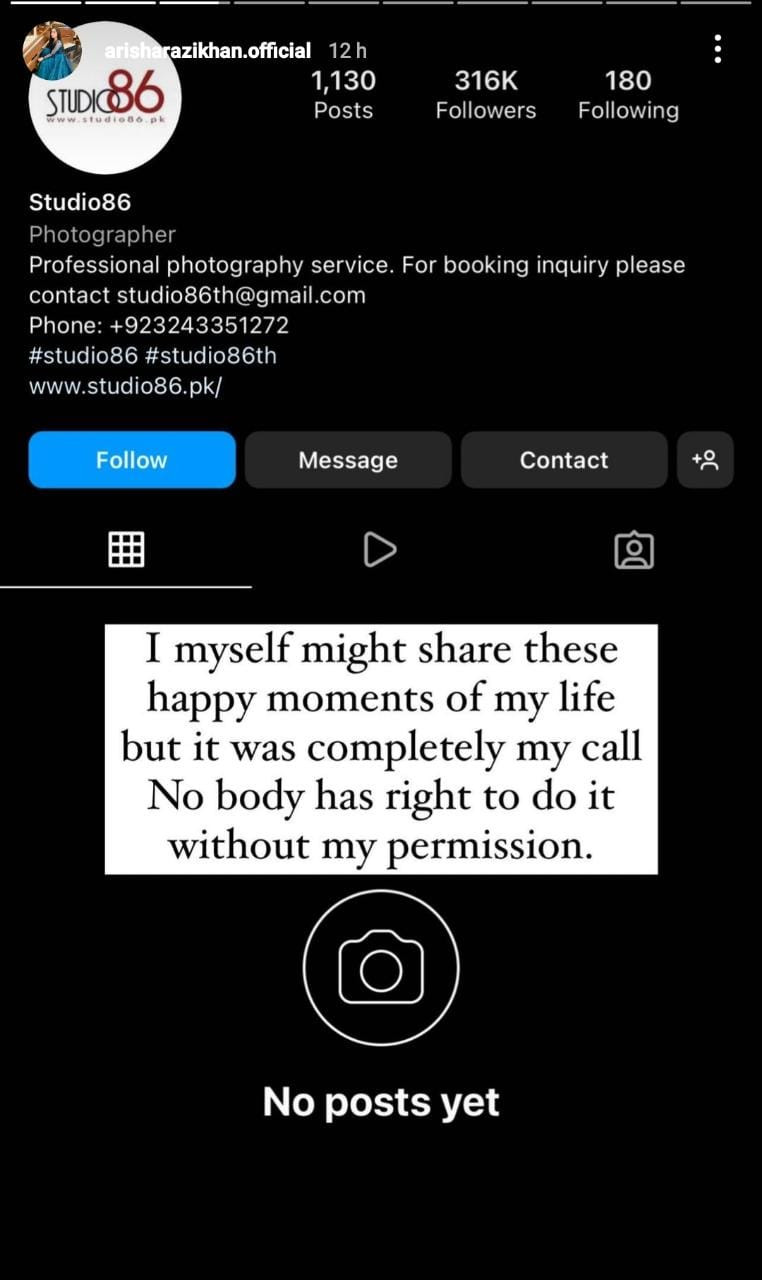 Khan added that she might herself share these moments online when she wishes to but no one else had the right to do it without permission. Concluding her stories, she thanked everyone who sent her prayers and good wishes.
Upon sharing her experience, a lot of her followers shared that they had a similar experience with the same team at multiple occassions. One even highlighted that the same page "leaked" actor Aiman Khan's baby shower pictures.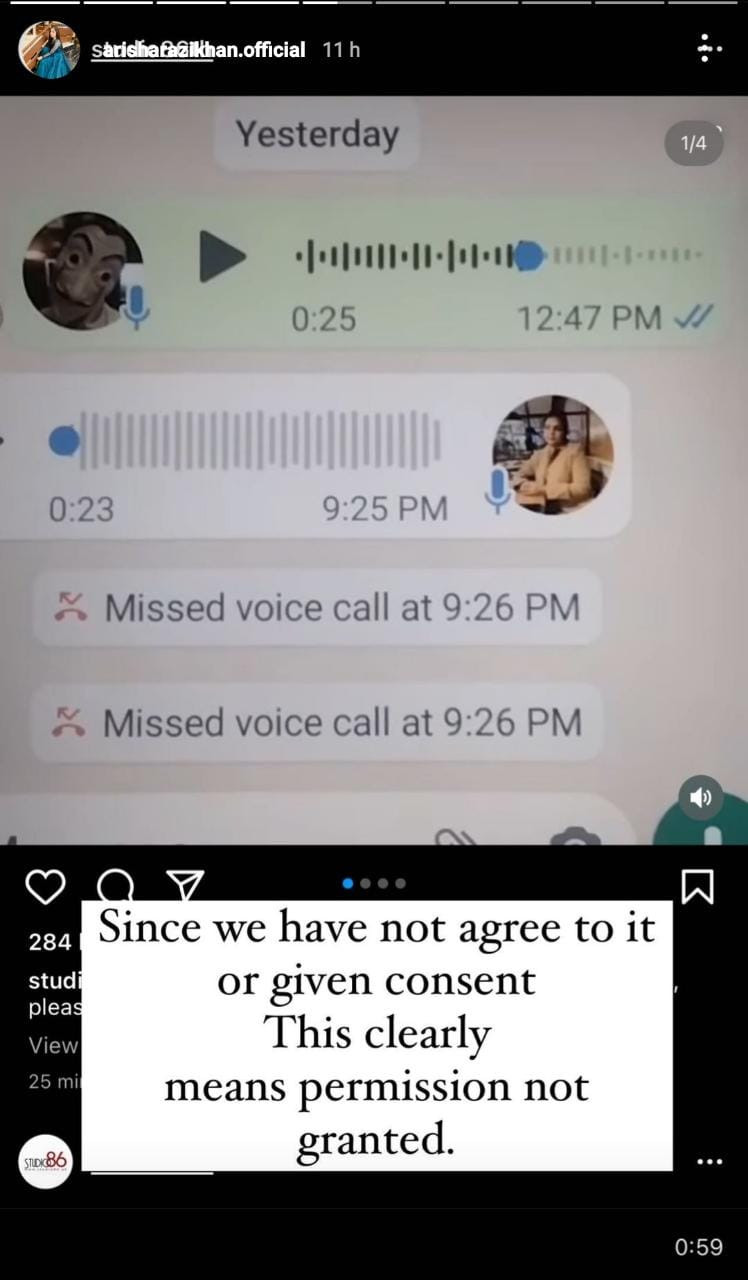 Studio86 also issued a statement following the backlash they had been recieving. According to the page, the two parties concerned signed a contract that said Studio86 "had all rights to share any material as per requirement."
Penning a note on Instagram to reveal the "full story", they mentioned that Khan and her family had hired them on the condition that no video or picture will be shared for 3 months and then an extended period was requested. After the due period was over, they contacted her family and upon no answer, they eventually uploaded the video.
Khan wore a gorgeous grey and pink contrasting ensemble embellished with silver work throughout. Keeping her overall makeup soft, she sported a nude pink pout and let her jewellery do the talking. The event looked magical in the video with their family celebrating the couple in full zeal.