In a land far, far away, an eligible doctor has agreed to find a girl back in Pakistan through an "assisted marriage" setup. While his white neighbour friend is dumb-founded by the idea of "contractual love," she later goes on to film the wedding in Pakistan only to fall in love with him or perhaps the idea of profound love.
Checking all boxes of a comfort feel-good romantic drama, Jemima Khan's What's Love Got To Do With It? is sure to give you butterflies with its less than a three-minute trailer.
Starring Sajal Aly, Shahzad Latif and Lily James in the lead roles, the film's set in London and Lahore. Latif plays Kazim, while James is his best friend/neighbour Zoe and Aly plays Maymouna.
The first half of the trailer shows Kazim experiencing "love at first Skype" with Maymouna (while of course her whole family paroling in the background) and the second is where the "big fat arranged marriage" takes place.
Like any typical extravagant wedding in Lahore, the video shows Rahat Fateh Ali Khan performing at their Mehendi. The trailer then goes on to highlight the toxic rishta culture prevalent in desi households as the marriage bureaus in the film pick on quirks that are both humorous and relatable.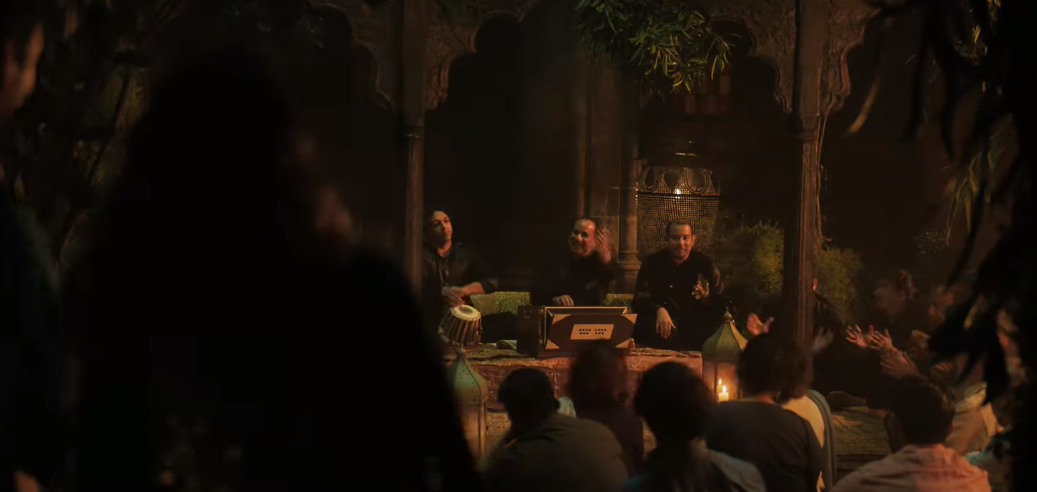 While it's unclear whether Zoe's love remains one-sided or not, we do see her realise how with dating apps, she was looking for the wrong type of love all along.
Although we see less of Aly in the film, we do see a glimpse of her going from a shy bride-to-be to losing it all and dancing her heart out in the wedding and it's safe to say, she's a stunner in both!
What's Love Got To Do With It? seems like a hearty tale of friendships, one-sided romance, arranged-turned-love marriages and supportive mothers. We can't wait to see the film already!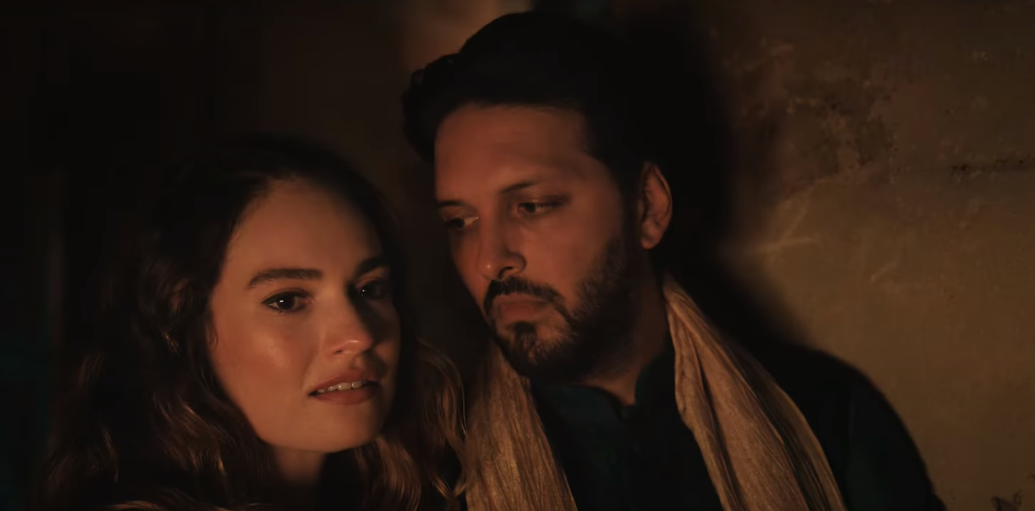 Helmed by the famed director of hit romantic dramas Love Actually and Bridget Jones' Diary Shekhar Kapur, while the trailer is as good as it gets, maybe it revealed the plot a bit too much.
Apart from James, Aly and Latif, What's Love Got To Do With It? also stars Emma Thompson, Shabana Azmi, Asim Chaudhry, Jeff Mirza, Mim Shaikh and more. The film is slated to release on January 27, 2023.
Have something to add to the story? Share it in the comments below.